Dubbed "America's Best Idea," one of my favorite summer activities is camping and hiking at the national parks. The US has 59 official national parks (not counting the state parks and other protected nature areas) spread across every biosphere and corner of the country. About half the states are blessed with at least one of these incredible habitats. If you're looking to check some things off your US national park list, I'm excited to share my favorite tips for visiting these amazing outdoor sights.
Add these national parks to your summer bucket list. I'll add more must-sees spots and photo tips as I cross them off my list.
Arches National Park (Utah) 
The crown jewel of Moab, you could spend days exploring Arches and still not see it all. It's just a 30-minute drive from Canyonlands so you could knock out two parks in one day. Delicate Arch is the most photographed spot in Arches (which you can basically do right from the parking lot) as you may recognize it from the Utah license plate. The most popular hike in the park is Devil's Garden, an 8.1-mile loop that will take you past seven more arches.
Pro Tip: There's an incredible naturally formed sandstone labyrinth called Fiery Furnace. To visit, you have to obtain a hiking permit after watching an orientation video to learn how to navigate your way out or be accompanied by a designated ranger guide. These tours book up well in advance so plan accordingly if you want to attempt the maze.
Badlands National Park (South Dakota)
I think the Badlands are the most underrated national park in the country (and South Dakota in general). The entire park offers stunning views of colored rocks that look like living sand art, but the Yellow Mounds have the most natural contrast with brilliant reds and yellows that look like they're straight out of a Dr. Seuss novel. You can drive through the entire park stopping at various overlooks.
Pro Tip: You can camp for free at Sage Creek right next to a herd of wild buffalo. It's one of the craziest experiences ever waking up to dozens of giant and majestic creatures in the morning. You'll definitely feel small in comparison.
Canyonlands (Utah)
Canyonlands is another national park you can drive through. I didn't spend a whole lot of time here, it was just a quick stop on the way to Arches. The Mesa Arch is one of the most photographed attractions, along with the Grand View Point, a massive panoramic overlook.
Pro Tip: You should always try to visit around sunset and sunrise. Not only will you get the best natural light contrast, but in the early morning there will be less people in your photos.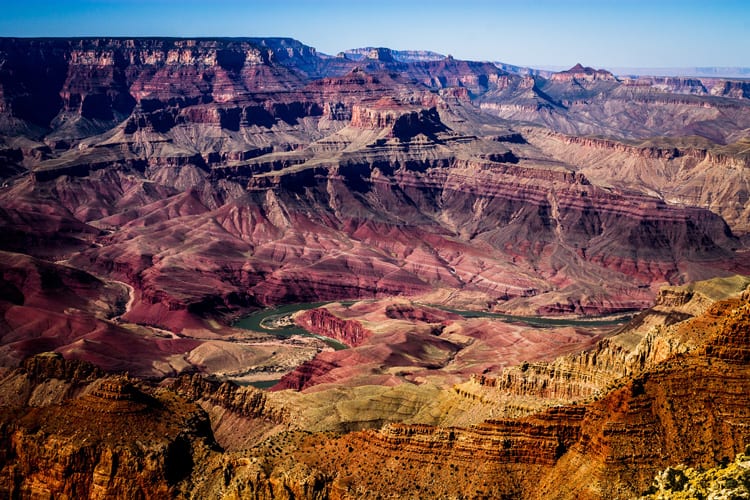 Grand Canyon (Arizona)
The Grand Canyon is massive with many sides and overlooks. Experienced outdoorsmen can hike it from rim to rim, but this is reserved only for the extreme athletes. The South Rim is the most popular as it's more accessible and has twelve different viewpoints and a number of trails. Make sure you take into account the sweltering Arizona sun (it gets well over 100 degrees in the summer months) – dress accordingly and bring plenty of water.
Pro Tip: Don't miss nearby Horseshoe Bend – it's one of the most popular photo spots on Instagram. If you can get a permit, Havasu Falls is another must-see nearby wonder, but you must apply for the lottery months in advance.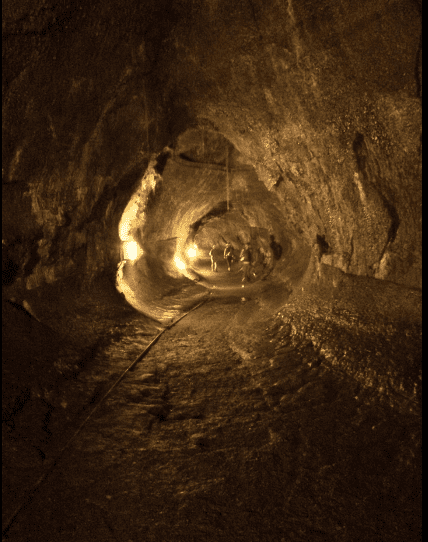 Hawai'i Volcanoes National Park (Hawaii)
Open 24/7, Volcanoes National Park is best experienced after dark when you can really see the contrast of the glowing lava bubbling against the night sky. You can also walk through lava tubes, which feel like an elevated version of a cave tour.
Pro Tip: Check their website before you go. Sections of the park are often closed due to volcanic activity, as the area is still an active eruption site. Here are some of the best things to do and see at Hawaii Volcanoes National Park.
Rocky Mountain National Park (Colorado)
The most popular and photographed spot in Rocky Mountain National Park is Dream Lake, an easy 2.2-mile walk to a glowing reflective pool with the snowcapped peaks in the background. The area gets pretty slushy in the winter (and even late spring) so snowshoes are advised. Make sure you stalk Instagram before you go to know what conditions to expect. The upper part of the park is at a much higher altitude and can be 10-20 degrees cooler than the lower sections so plan accordingly and dress in layers.
Pro Tip: There will likely be signs saying the parking lot is full and you have to take a shuttle to Bear Lake Trailhead (the start of the Dream Lake hike), but we ignored this and waited for someone to leave. Avoid the shuttle if you can.
Wind Cave (South Dakota)
One of the longest and most complex cave systems in the world, Wind Cave is an underground maze hidden under the South Dakota prairie. The only way to visit is by guided tour, as you cannot explore on your own. That doesn't mean some tours are not more touristy than others. If you're adventurous, try the Candlelight or Wild Cave Tour, which are meant for more physically fit individuals as they involve crawling around in the dark via headlamp.
Pro Tip: Make reservations for all tours in advance – they do book up.
Yellowstone National Park (Wyoming, Montana, Idaho)
Yellowstone National Park spans three states and has eight visitor centers, which means there are multiple points of entry. Old Faithful is the most well-known attraction and the most famous geyser in the world. I personally found the hot springs more interesting with the Grand Prismatic Spring an incredible rainbow of color (and as impressive as it looks online). Don't miss the Lower Geyser Basin, which has suspended boardwalks over 100 bubbling geothermal features.
Pro Tip: You can combine a visit to Yellowstone with the Grand Tetons, which is only about a 10-minute drive from the Wyoming side.
Zion National Park (Utah)
Zion is akin to the Disney World of national parks since you have to take a shuttle with audio commentary to the various points of interest. Yup, it gets so crowded you can only drive through the park in winter. On the upside, if you sit through the entire route, the 45-minute guided tour takes you through all sections of the park so you know whereto spend the rest of your day and get your bearings. The Narrows slot canyons should be on your bucket list (sadly I've never gotten to do them as the water levels have always been to high), but it is often closed for flood warnings. Angel's Landing is another popular endeavor if you're not afraid of heights. Google it before you go, it's a super steep, single-file climb hugging a rock wall, clinging to a chain nailed to the cliff. If that's not your cup of tea, Emerald Pools might be more your speed, a relaxed few-mile long waterfall hike.
Pro Tip: Avoid the $20 parking fee by connecting to the local shuttle in the neighboring town of Springdale (there are plenty of great cafes to grab a bite too).
What's your favorite national park? Where should I hit up next?
Like It? Pin It!