One of my favorite books is The Tipping Point because by nature, I am a connector. Someone who can take a vision, put it into the world and enjoy the ripple effect as it spreads. Someone who truly excels at networking, I love working with brands, PR peeps, media mavens, marketing gurus, and social media rockstars to combine forces and do great things. Much more than "just a blogger" or "just a writer" I am a digital strategist and will do whatever I can to connect your message to the right audience.
With more than 150K social media followers and a Klout score of 69+, I am a trusted influencer in topics such as travel, food, Denver, Chicago, content marketing, and more. Instagram is by far my favorite channel and according to Social Blue Book, I have great engagement with every single one of my photos getting at least 1k (some as many as 3k+) likes.
Get in touch to discuss your project needs or visit my portfolio site to learn more about my work. You can also download my Influencer Media Kit here.
Ways We Can Work Together:
Sponsored Blogs or Social Media Posts
Influencer Campaigns
Influencer Campaign Management and Recommendations
Brand Ambassadorships
Freelance Writing / Editing / Design / Digital Marketing Support
Social Media Growth Hacking or Consulting
Event Planning / Hosting / Promotion
The Sky's the Limit!
Looking for examples or rates of any of the above? Shoot me an email.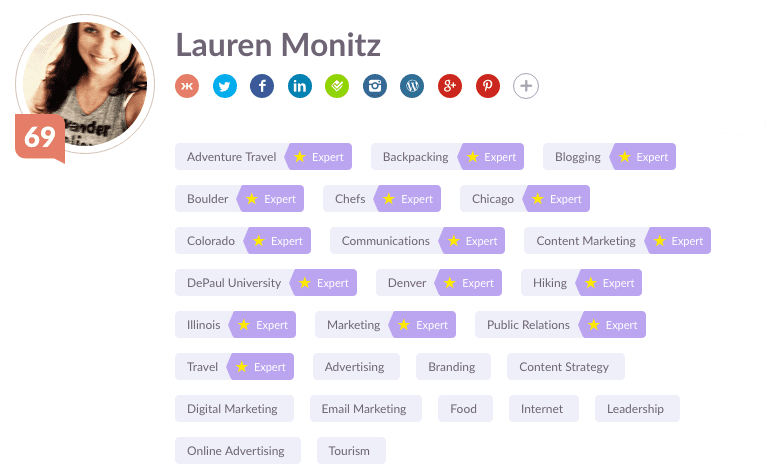 Can't get enough?
You can see a variety of my clips and writing here.