One common misconception about food writers is that we're always eating well. While it is true I eat out a lot (way more than most people should), its definitely not steak and lobster or fine dining every night of the week. In fact, since I'm so busy and constantly on the go, I rarely have time to cook a full meal. Sometimes that results in fast food or even the occasional frozen meal. Yes, I'm just like you, always on the hunt for a tasty shortcut. Everyone wants to eat better but they often lack inspiration and simple solutions so they can make it a reality more often.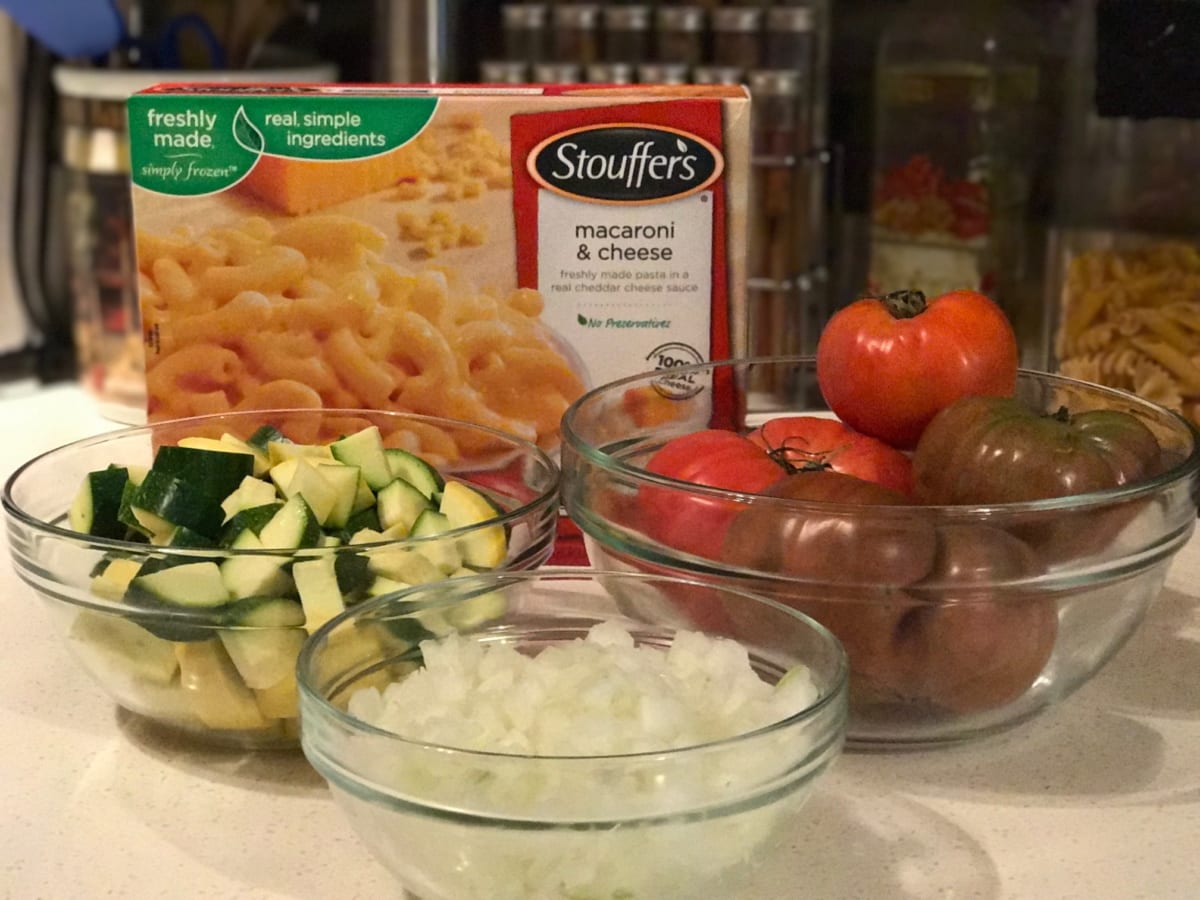 Balance the Busyness
To build a balanced meal on the go, you can use frozen prepared foods as your base and pair with an easy-to-make side dish made of fruits, vegetables, whole grains and/or low-fat dairy. I like to pair a Stouffer's already made Mac & Cheese with a quick and easy Israeli salad. Stouffer's Mac & Cheese recipe includes real, simple ingredients, like freshly made pasta, cheddar cheese, milk and butter. It's rich, hearty and satisfying, while the Israeli salad is light and refreshing.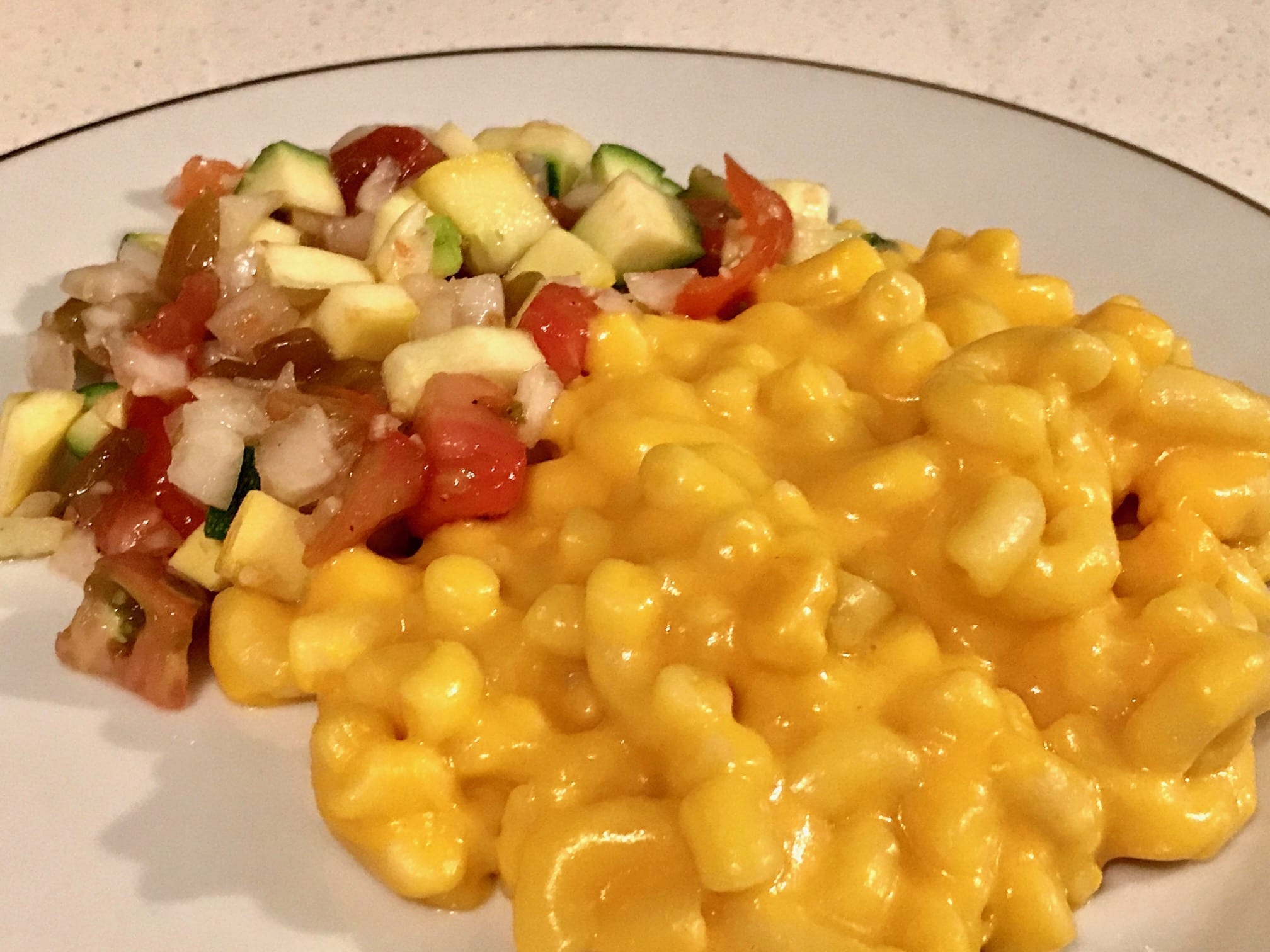 Mac Attack
Mac and cheese is my absolute favorite food and my secret baseline for how I judge restaurants. Top Chef taught me that almost anyone can cook an egg, but to really elevate it takes extraordinary talent. I feel the same way about mac and cheese. Anyone can make it mediocrely, but to really get that ooey, gooey cheesy perfection with your own signature touch, that's something special.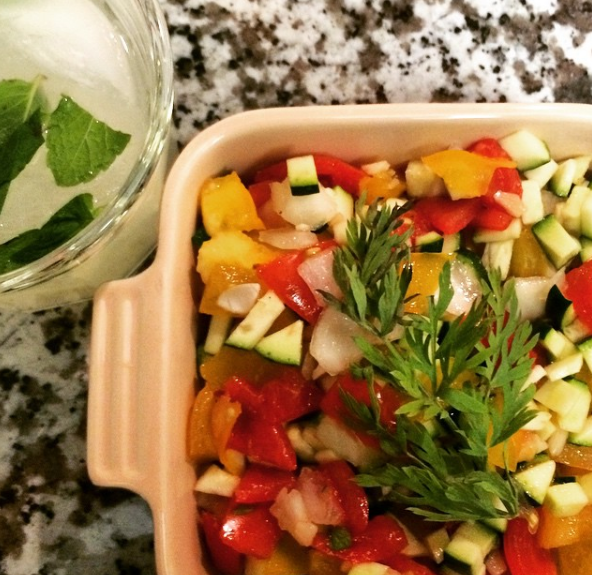 My Easy Recipe Pairing: Israeli Salad
When I lived in Israel, Israeli salad was a staple of our meals whether it was breakfast, lunch or dinner. It's a quick and nutritious side dish that requires very little prep but packs a punch with killer Mediterranean flavors. All you have to do is finely dice a few tomatoes (I prefer heirloom to add some color), a few cucumbers (or zucchini and squash like I prefer), one onion, one cup of parsley, minced garlic, and ½ cup of mint leaves. Throw all the veggies in a bowl and toss them with a few tablespoons of lemon juice, 1/3 cup of olive oil and salt and pepper to taste. Let it chill it the refrigerator for a few hours to let the juices soak in and voila, a simple, easy side.
Like It? Pin It!
I was selected for this opportunity as a member of CLEVER and the content and opinions expressed here are all my own.