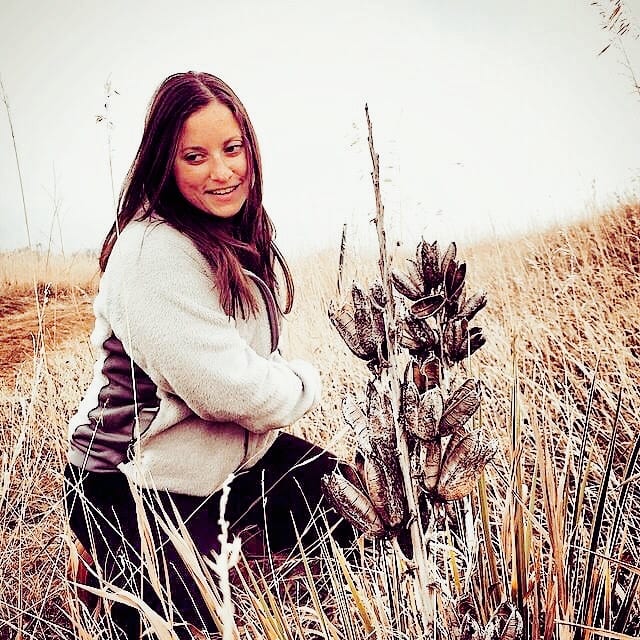 A few people close to me have had depression, which to put it mildly, is depressing to be around. Not intending to belittle a serious psychological condition, I will never understand not being able to see the beauty in everything, whether it's meant to be there or whether you have to go out of your way to find it. Happiness is a mindset. You have to choose to find it. And commit to finding it over and over again.
I live in the gritty part of town, riddled with warehouse conversions, street art and a serious lack of sidewalks. Greenery is hard to come by, let alone flora and fauna, yet every so often there'll be one resilient flower peeking its tiny head out of a crack in the road. Noticing these small details or a perfectly cloudless brilliant blue sky, are what forces you to live in the moment and appreciate everything around you. I could never live with an Eeyore cloud above my head, there's too much beauty in unexpected places.
This was made especially apparent on a cloudy and overcast day last weekend. Looking for a hike close to Denver, we pulled up to Green Mountain Trail in Lakewood, which was marked as a nature preserve on Google Maps. In reality, it was a mountain of dirt. Disappointed, to put it mildly, we had already committed to being there so we decided to check it out anyway. And I'm so glad we did. While the trail was mostly dusty and deserted, out of nowhere came a variety of animal tracks to investigate, an incredible 360 view of downtown Denver around the bend, and amazing Dr. Seuss like frozen-over dead flowers. Yes, dead, but OMG beautiful. I've never seen anything like them, all different shapes and sizes and almost wooden in texture, which made for some inexplicably epic photos.
It's all about your perspective. I try to remind myself that everything has a silver lining no matter how dismal it looks.