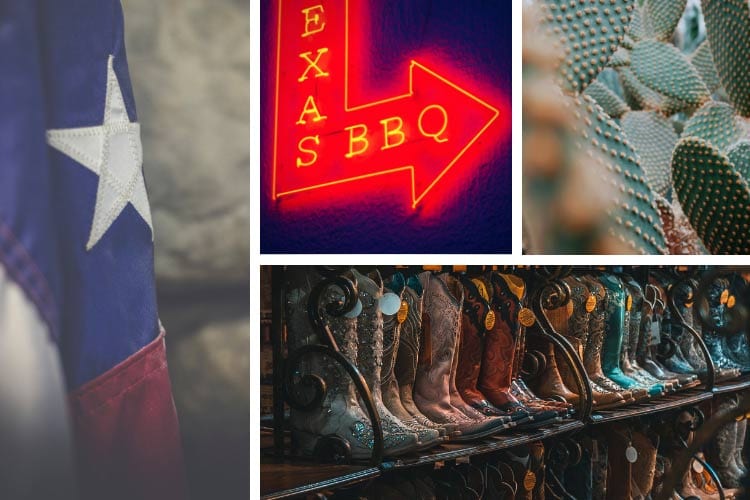 For anyone born outside of Texas, Texas comes with a lot of stereotypes and to be honest, is the butt of many jokes. Unless you're from the there, it's hard to truly understand their intense "Texas Forever" pride (despite being a major Friday Night Lights fan). The nickname the Lone Star State really came about because they were founded as an independent republic, which inevitably led to their Texas vs. the world mentality that's never really subsided.
As a Northerner, you don't hear much about Texas as a tourist destination beyond how Austin's annoyingly hip and the Alamo maybe if you're into history. Even the other major cities, Dallas and Houston, have me racking my brain, and I'm not sure I've ever heard one convincing reason to visit either. You think of Denver for access to the mountains, San Francisco for the Golden Gate Bridge and Alcatraz, Seattle for the Space Needle, Los Angeles for Hollywood, and on and on. As far as I can tell, there's not really one must-see attraction synonymous with either of Texas' two largest urban hubs that really make it a major tourist draw. Are they trying to keep the glory all to themselves? Maybe, that'd be a pretty Texan thing to do.
Think about it. If so little is known about the major cities outside of Texas, the rest of the state is even more of a mystery. It's almost like they have an invisible wall around themselves. Which really is a shame because beyond the bad drivers (the bigger the truck, the more you want/need to stay away) and sticky, itchy climate (there's a reason they like big hair) the state actually has a treasure trove of things to offer visitors. So let's dispel some rumors (about southeast Texas in particular), shall we?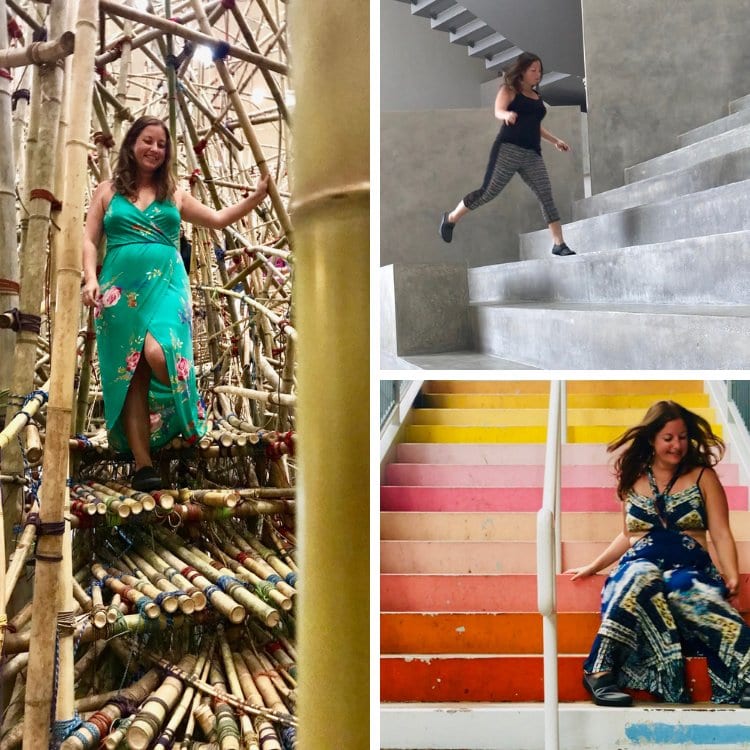 Houston, We Have a Problem
An identity crisis, or rather, lack of identity crisis, did you know Houston was the fourth largest city in the country? I sure didn't. In fact, I didn't even know it was the biggest city in Texas. And I read and write about travel ALL DAY. Most similar in size to my beloved Chicago, compared to the other major urban hubs like NYC and LA, as the supposed cultural and culinary capital of Texas, I couldn't tell you a single thing about Houston beyond hurricanes. It's a shame actually because it's a pretty cool city. It's clean, well organized, there's tons of street art, excellent food, and highly photogenic museums. And it's a jumping off point for a ton of other places like Beaumont, Galveston, Baytown, Brazosport, and Corpus Christi. Would you ever think of Texas as a beach getaway? What about a Cajun/Creole paradise? What about a nature escape? Yeah, me either. But it's got it all going on, at least in this corner of the state.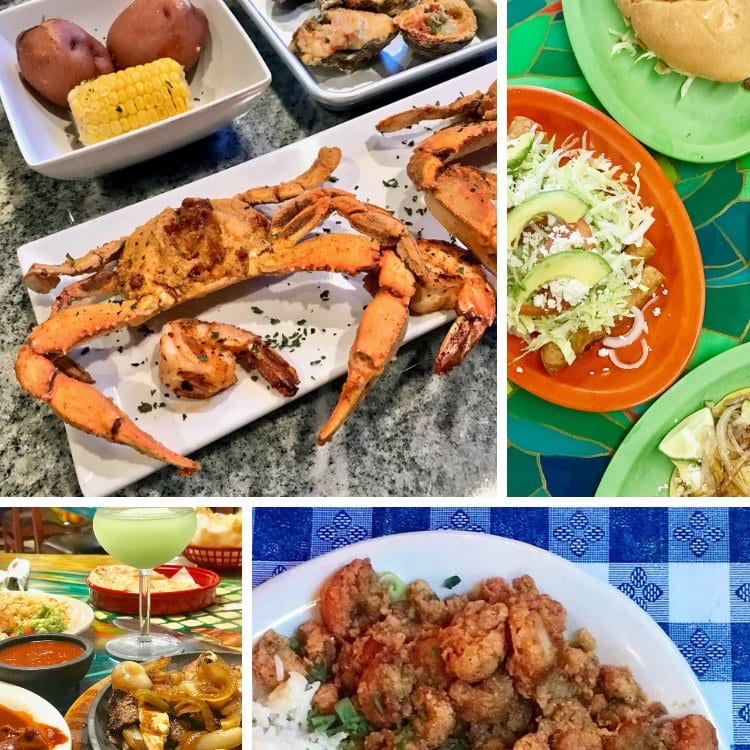 Food/Drink in Southeast Texas
Being so close to the Louisiana, southeast gastro is better classified as Deep South than the stereotypical Texan cuisine. You can find BBQ, Tex Mex, and big steaks, but it's the incredible seafood and Southern delicacies like boudin balls and kolaches that are worth seeking out. Places like Beaumont and Port Arthur have incredible crawfish boils and gumbo for days. There's also an incredible melting pot of restaurants thanks to the various ethnic groups. You'll find tons of Vietnamese spots, taco joints, and seafood shacks run by descendants of immigrants relocated during the postwar era and people who moved during the oil boom. In short, Southeast Texas is foodie heaven with everything cooked in vats of butter and desserts for days.
They love to toss back a cold one and while the beer flows like water (seriously, drinking is a major pastime in these parts), they are also playfully self-deprecating with cocktails like the Category 5 Hurricane, a concoction of the strongest alcohols they can muster up. I also found it mildly amusing that while the rest of the country is all up in arms and anti-plastic, Texas is like more straws for us. You do you, Texas.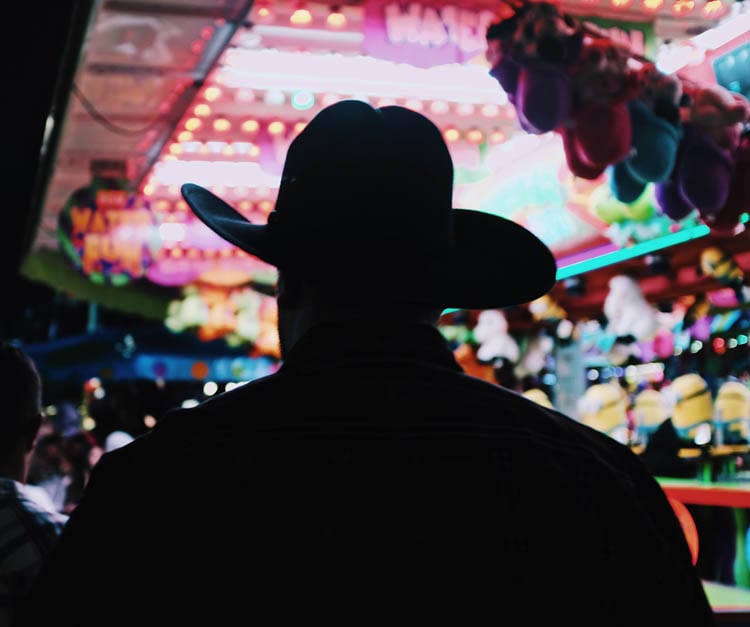 The People of Southeast Texas
There's no denying that Texas' reputation precedes itself, but it's really a few bad apples that tarnish it for everyone. Immediately put on edge when I saw not just a Trump shirt, but a Trump 2020 shirt, I thought, "Here we go" and braced myself for an endless battle with the gun-toting conservatives. I was pleasantly surprised that beyond that blatant political statement, most kept their opinions to themselves and I even managed to have one civil (and dare I say, enlightening) conversation with a bartender in the Woodlands who was my own age with completely opposing views. And ladies, take note, the ratio of guys to girls is heavily in our favor. There's a lot of testosterone down there with all the men working at the oil refineries.
I was horribly taken aback when the most offensively racist comment I've ever heard in my life was uttered in casual conversation (and a word I'd literally never heard said out loud). Growing up in a liberal hippie child bubble of, "If you have nothing nice to say, say nothing at all," Texans are undeniably outspoken and I was honestly shocked that attitude still exists in this day and age. Thankfully, the rest of the trip was Southern Hospitality at it's finest with gentlemen going above and beyond to open doors and pull out chairs. For the most part, the people were welcoming, gracious, and respectful and I felt like a local almost immediately. And while most people think of small towns as gossipy and lacking privacy, in Beaumont, it was clear just how much people genuinely like their neighbors with every outing turning into a mini-reunion (despite probably having to run into the exact same yesterday). But I'd be remiss to say I wasn't holding out for another, "What will come out of their mouths next?" moment with each passing interaction.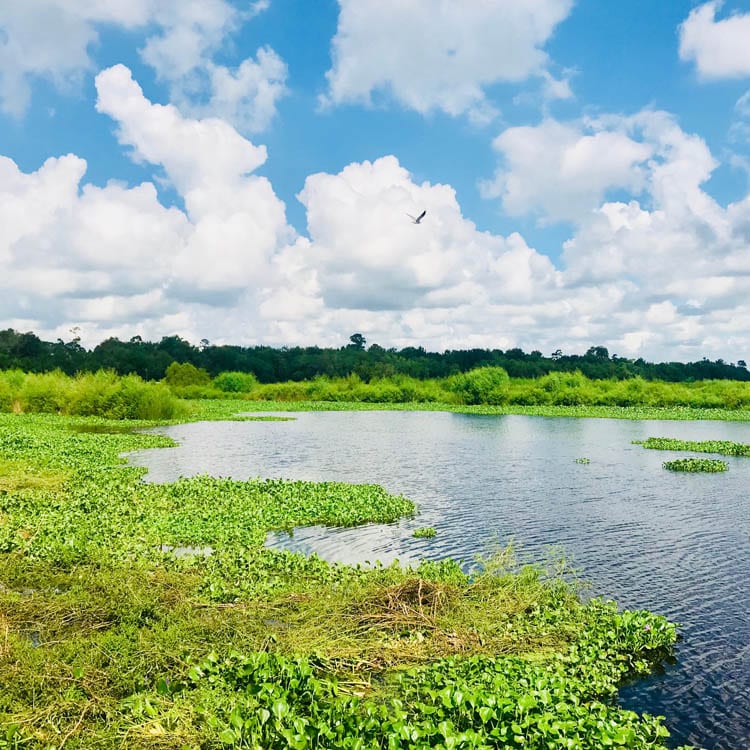 Things to Do in Southeast Texas
Texas has over 70 state parks, two national parks, and a number of other protected forests and outdoor regions. Despite those staggering numbers, have you ever heard anything about nature or outdoor adventure in Texas? Yeah, me either, which is a damn shame. In the southeastern corner of the state, the coast plays a major role in the area attractions with birding and water sports a major draw. At the intersection of the Neches River, the Sabine Causeway, the Gulf Intracoastal Waterway and many lakes and bayous, there's no shortage of places to cast a line or go for a paddle.
Beaumont is on two major migratory bird pathways so tons of rare species are the real locals, along with the gators (thankfully, my only run in was intentionally at Gator Country, which is definitely worth a looksee). Pay a visit to Cattail Marsh and Sea Rim State Park and soak in the salty sea breeze. You can also hike, kayak or take a boat ride through Big Thicket National Preserve, explore Tyrrell Park on horseback, or wander the botanic gardens.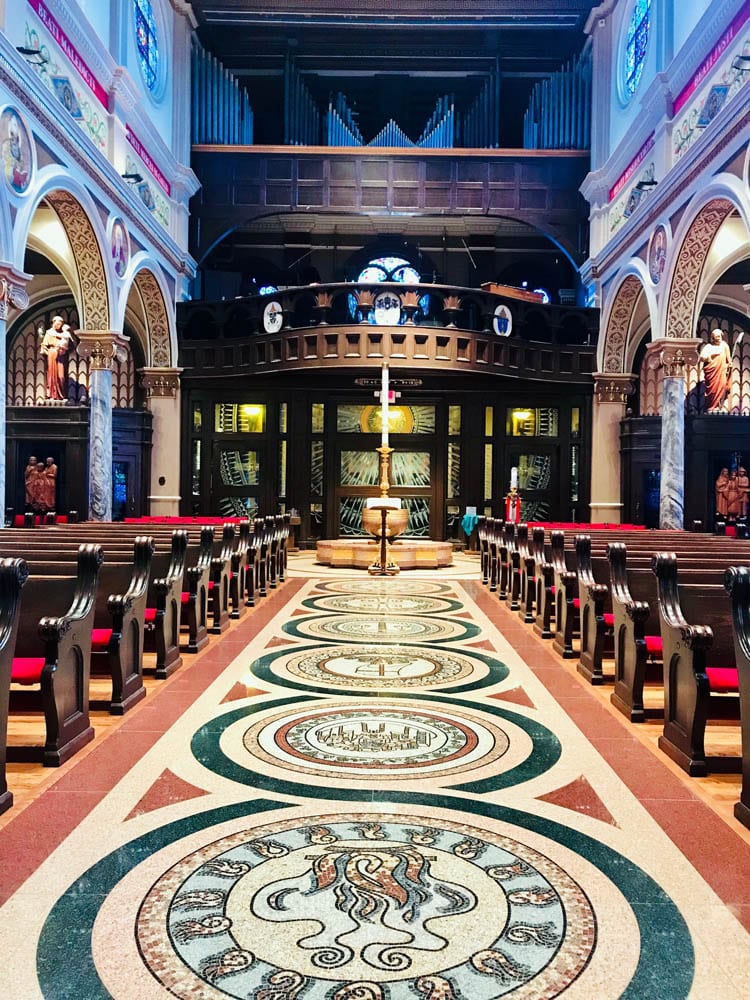 As part of the Bible Belt, architecture in the area is also a glorious smorgasbord of "What will I stumble across next?" with the aptly named Faith Trail a smattering of religious edifices of all denominations from larger than life Buddha's and Virgin Mary's to gorgeously constructed temples with stained glass windows and elaborate domed churches. There's street art and murals, and plenty of spots to get a history of the area. With museums largely dedicated to the oil boom, regional football stars, and the area's nautical and military history, Texas has no shortage of pride points.
The Major Takeaway
Unlike anywhere else in the country, Southeast Texas is worth exploring for sheer shock value alone. While I don't necessarily have a love or hate relationship with Texas, I am continually surprised by it. And I think you might be too.
Like It? Pin It!