Since the New York Times called Instagram the next generation travel guide, the social media app has become a go-to source for scouting out tasty food and drinks when traveling. Food porn has quickly become a way of life, and in the Mile High, there is no shortage of outrageous meals or beverages to shoot. From over the top cocktails to larger than life desserts, these Denver dishes were crafted to be as photogenic as they are tasty.
If you're looking to blow up your Insta feed, here is an ever growing list of the most Instagrammable, must-eat food and drinks in Denver from myself and some of my friends on the 'gram.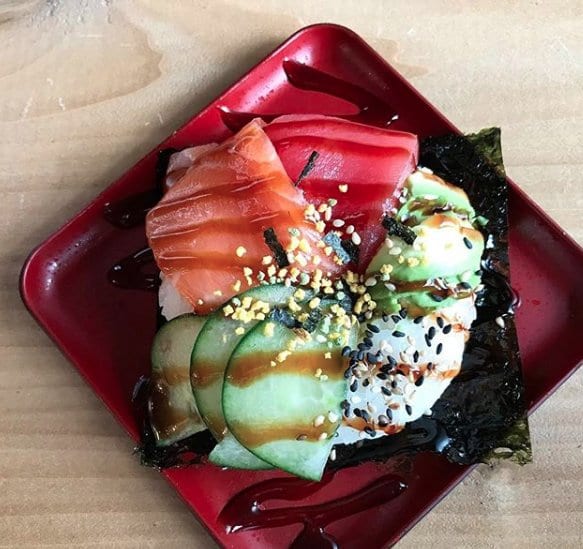 A Sushi Donut from Sushi Cup
The owner of Sushi Cup's mom invented the sushi donut, which is essentially a ring of nigiri around a circle of rice. Don't let this dish fool you, though, their Korean/Hawaiian/Japanese fusion poke bowls are some of the best in Denver.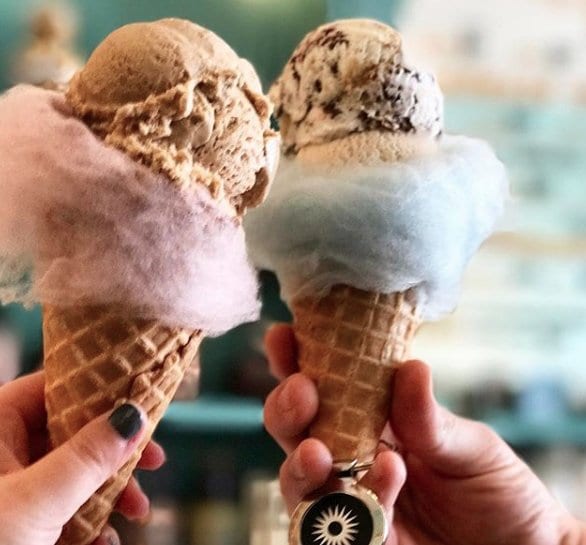 A Cotton Candy Dipped Waffle Cone from Sweet Cooie's
The adorable old-timey soda jerk from the folks at Little Man, the entire soda fountain is primed to be one giant photoshoot. Be careful eating this monstrosity though as the cotton candy likes to blow away in the wind.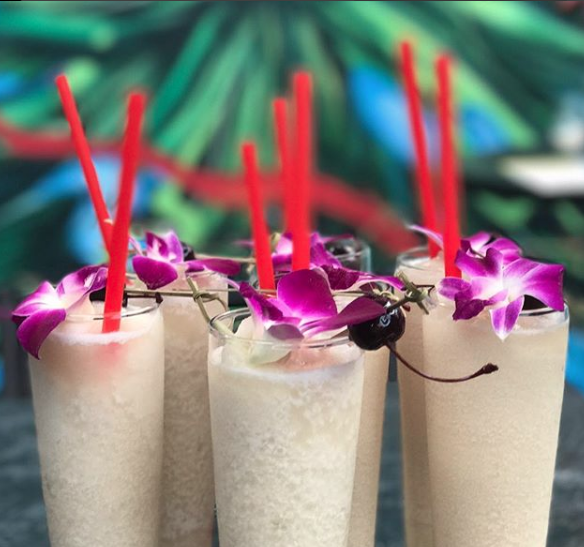 Tiki Drinks from Adrift
The frozen macadamia nut chi-chi is the signature cocktail at Adrift on Broadway, which no matter the weather, will have you drifting off to island time. There's a funky Hawaiian mural on the back patio to frame your shot. If you happen to come for breakfast, give the spam and eggs a try — it just might surprise you.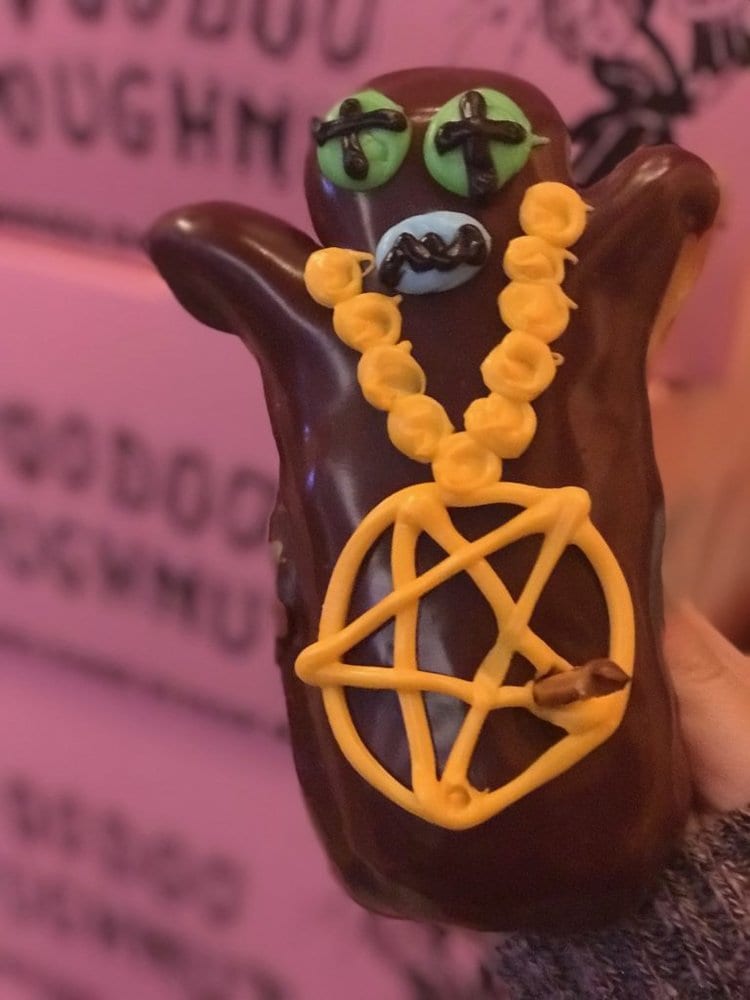 Doughnuts from VooDoo Doughnut
Known for their quirky names (Old Dirty Bastard, Tex-Ass) and even more outrageous shapes, the cult Portland favorite has settled into it's home in the Mile High quite well. Open 24/7 almost 365, it's equally perfect as Instagram fodder as it is for those late night cravings if you know what I mean.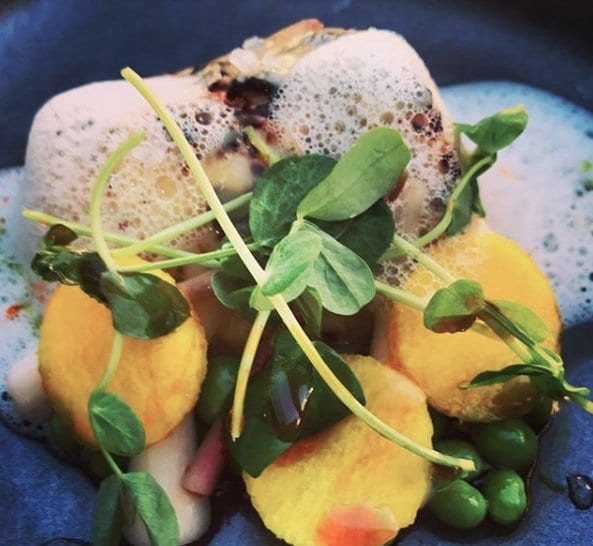 Sushi from Departure
The dishes at Departure are the very definition of food porn. Created by Top Chef alum, Gregory Gourdet, this is one time foam's acceptable to eat.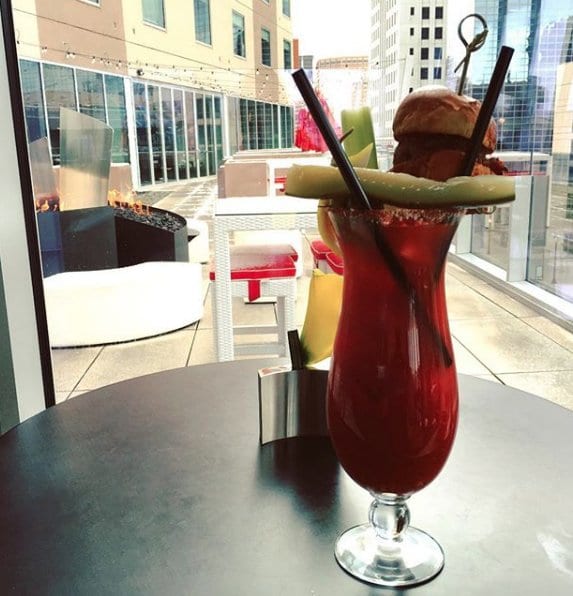 A Bloody Mary from FIRE at the ART Hotel
The bloodies at the ART Hotel are literal works of art. Topped with a slider for protein, sip and shoot away by the roaring rooftop fire.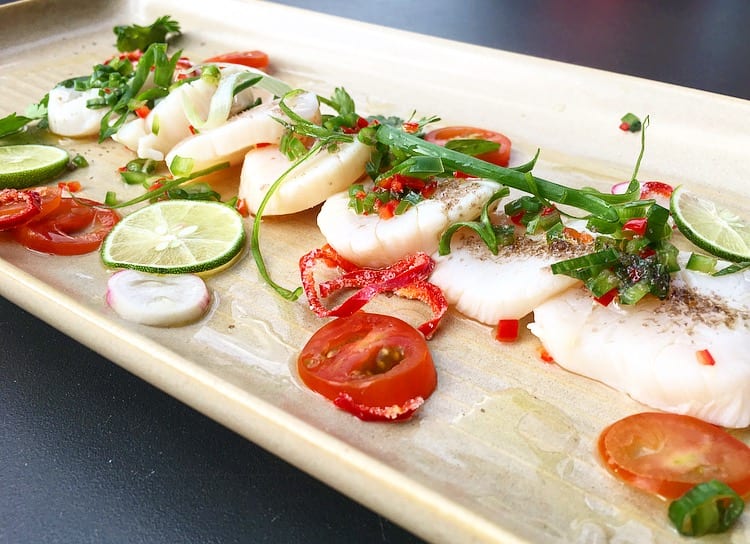 Ashlea from @MyDenverDelights Suggests: Scallop Ceviche from Kachina Southwestern Grill
Located in the old dairy block in downtown Denver, this menu is full of mouthwatering dishes with unique flavors. This scallop ceviche will make your eyes pop topped with candied Fresno chilies.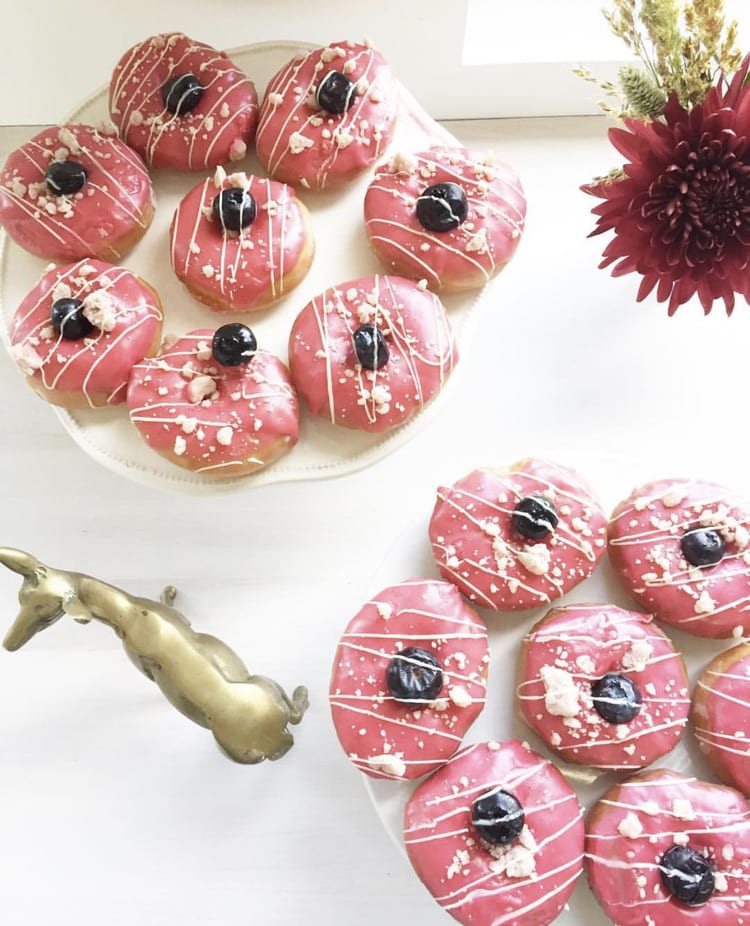 Jacklin from @munchie_mania Suggests: Doughnuts from Habit
To do or to do-nut? Habit Doughnut Dispensary is known for its crazy doughnuts. Some even have shooters of whiskey! These statement doughnuts have a raspberry glaze, streusel, white chocolate, and a blueberry.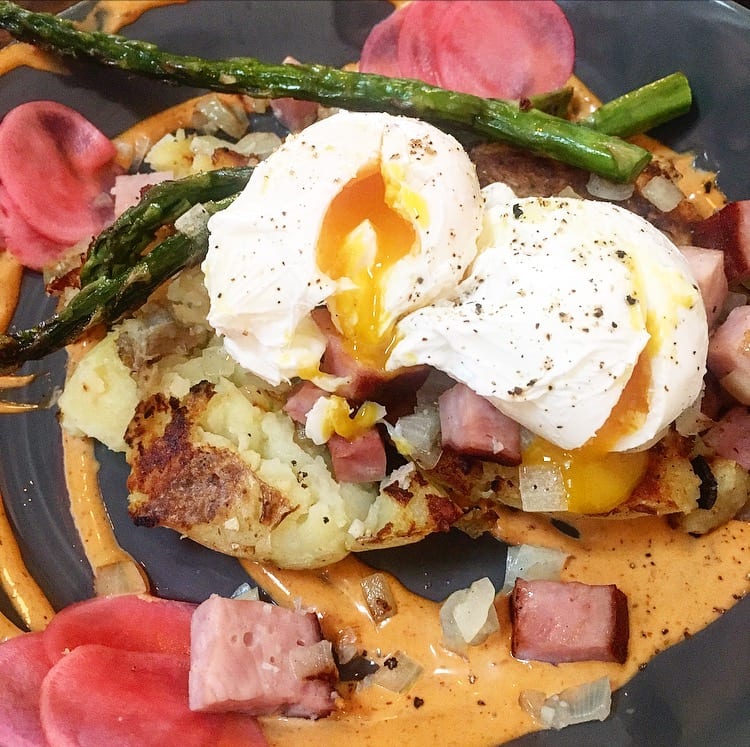 Ashlea from @MyDenverDelights Suggests: The Colorful Colorado from Stowaway Kitchen
The perfect coffee spot for anyone in search of the perfect brew, not only is their cup of Joe fantastic but so is their breakfast menu. The Colorful Colorado is always a crowd pleaser with the perfect balance of flavors and colors for your feed.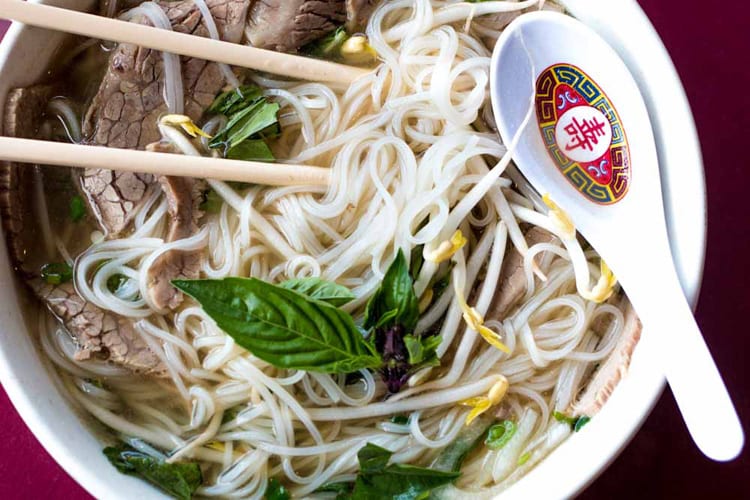 Daryl and Mindi from @twofoodtrippers Suggest: Pho from Pho Duy
Denver has a surprisingly good Vietnamese food scene, with the most authentic restaurants located on South Federal Boulevard. One of the best is Pho Duy, a casual eatery that specializes in beef pho and simple noodle dishes. If you close your eyes while you slurp down a bowl of pho at Pho Duy, it's almost like you're in Vietnam but without the 20-hour flight.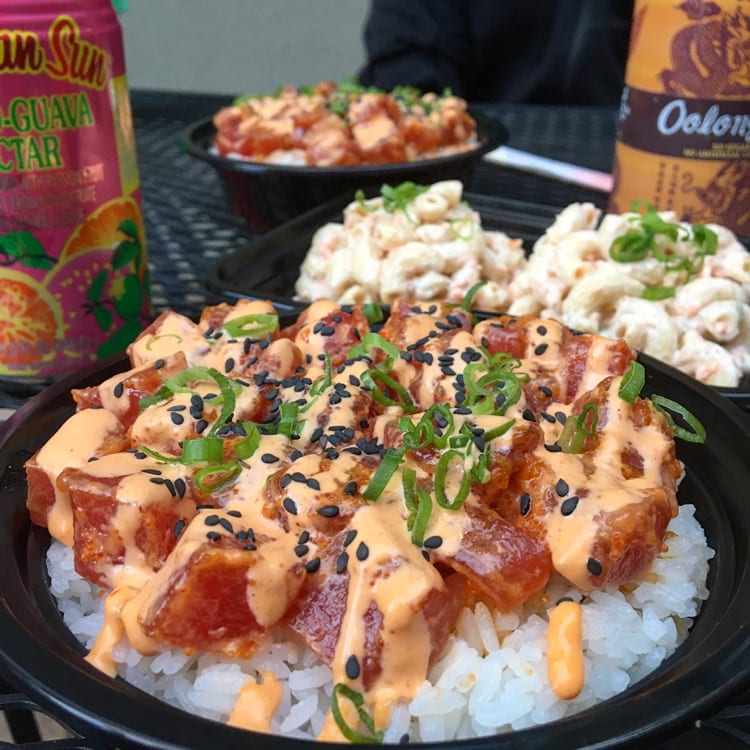 Bre from @BiteswithBre Suggests: Poke Bowls from Ohana
Hawaiian heaven in every bite, Ohana brings the Aloha Spirit to the Mile High with a bit of tasty food porn in Denver.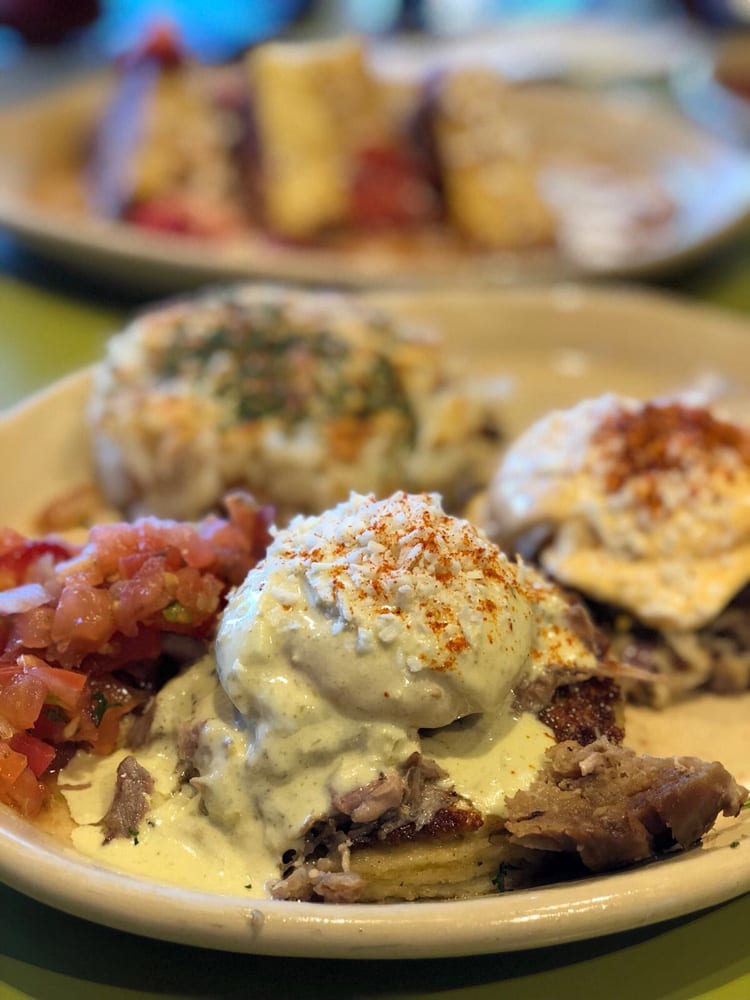 Jackie from @GetLostWithJackie Suggests: Brunch from Snooze an A.M. Eatery
One of Denver's signature brunch spots, everything on the Snooze menu is Instagrammable from the pancake flights to the mix and match bennies. Just be prepared to wait upwards of an hour at any of their metro area locations during prime breakfast time.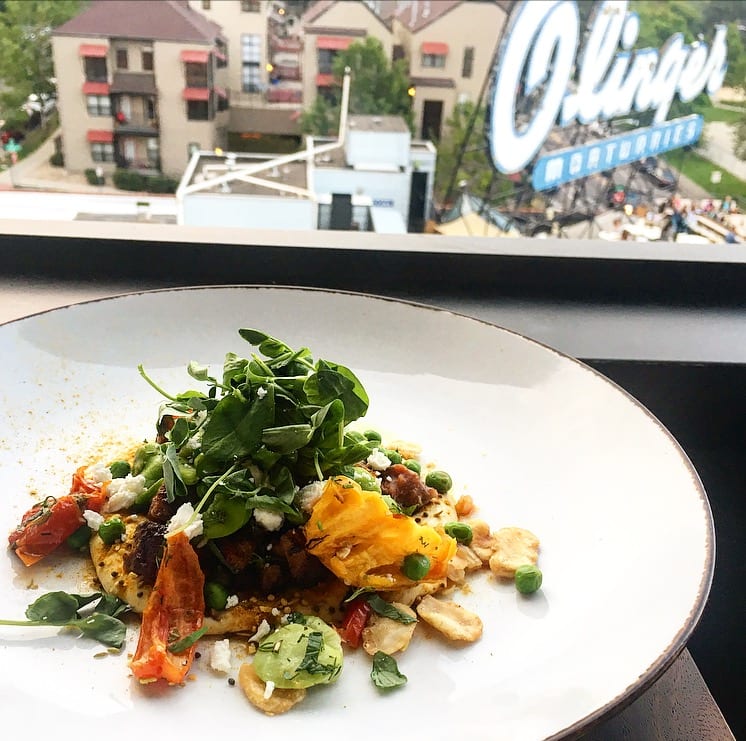 Ashlea from @MyDenverDelights Suggests: Moroccan Lamb Sausage from El Five
El Five not only serves up incredible food but also boasts fantastic views. This beautiful plate served with hummus, feta cheese, fava beans, and pea tendrils will have you coming back time and time again.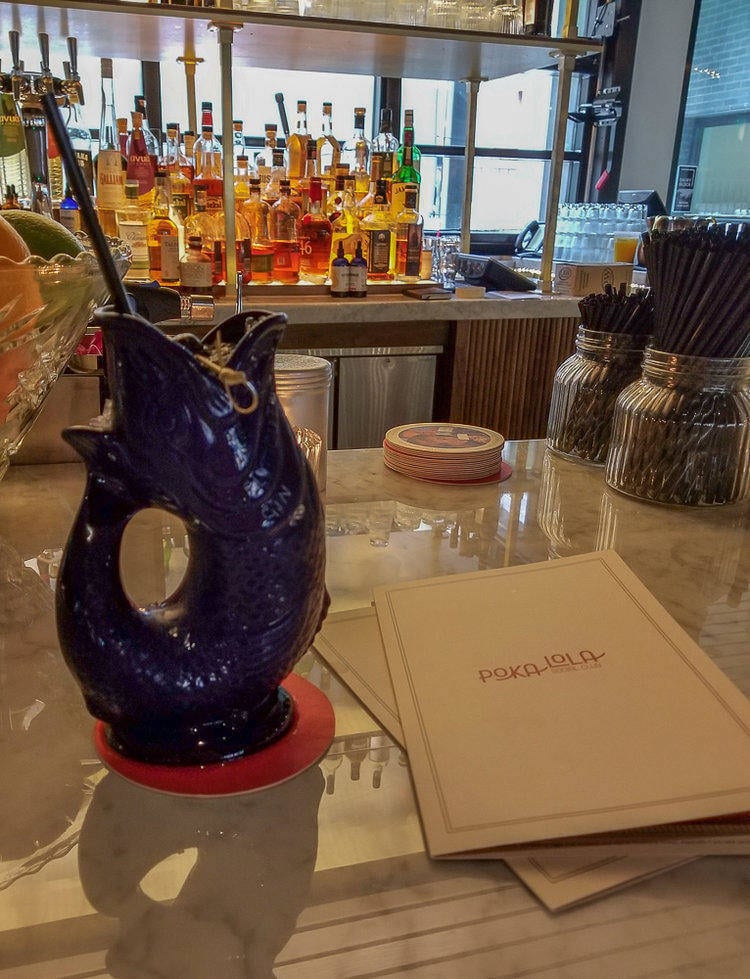 Brianna from @CasualTravelist Suggests: Tiki Cocktails at Poka Lola Social Club
Located in the Maven Hotel Poka Lola Social Club is a welcome addition to the downtown happy hour scene. Take the Islander, a playful cocktail of gin, passionfruit and peach in a fish-shaped tiki glass; this tropical concoction instantly transports you away from the stressors of the workday.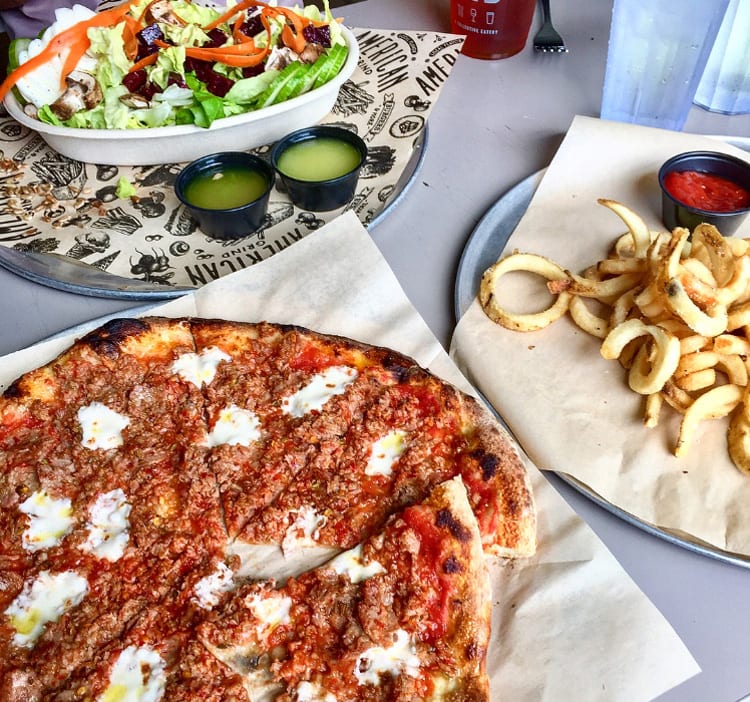 Madi from @CoastalFoodie Suggests: Anything from Avanti
Immediately upon entering one of Denver's most popping food halls, the lively atmosphere and aroma of fresh, hip, and innovative takes over for an experience you will want to keep coming back for. No matter what type of cuisine you're looking for, Avanti has everything from Asian to Hispanic and Italian at the energetic rooftop bar and the main floor. Avanti is the new way of eating.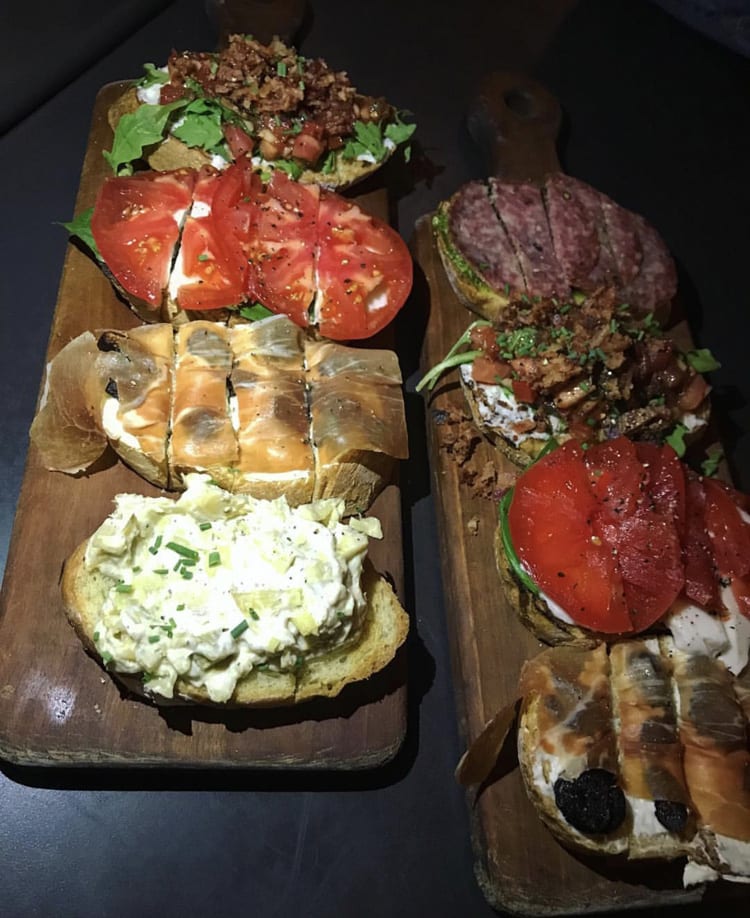 Jacklin from @munchie_mania Suggests: Bruschetta from Postino
Postino in LoHi is your ideal spot for happy hour in Denver. Monday and Tuesday after 8PM you can get a bruschetta board and a bottle of wine for $20. This unique concept is the perfect addition to your Instagram feed!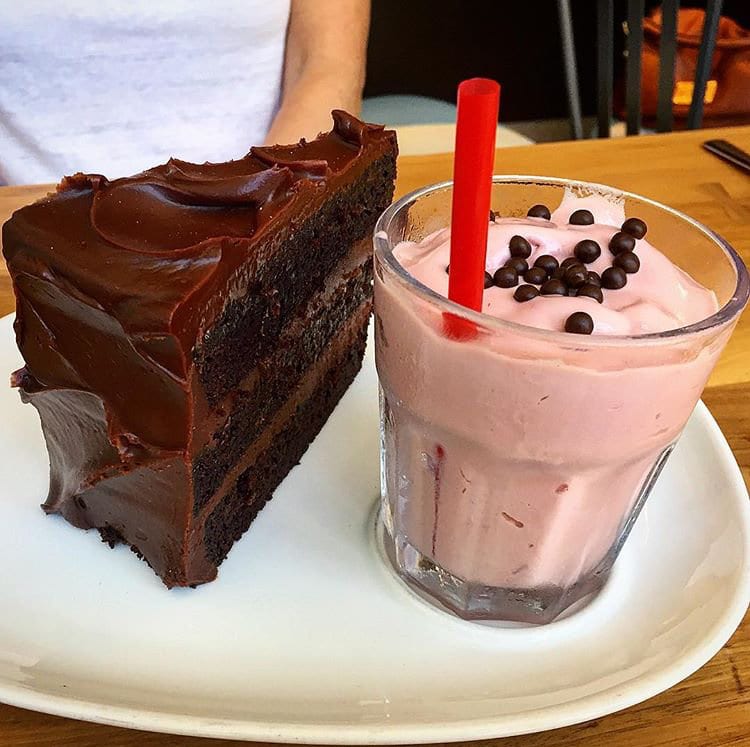 Madi from @CoastalFoodie Suggests: Desserts from D Bar
DBar is our favorite restaurant in Denver. Their tapas style menu has twists on American classics such as mac and cheese with a Cheez-it crumble. To finish off the night, their full menu style dessert offerings will put you over the edge.
Bre from @BiteswithBre Suggests: Custard Toast from the Universal
One of Denver's most beloved brunches, the Universal is comfort cuisine reimagined.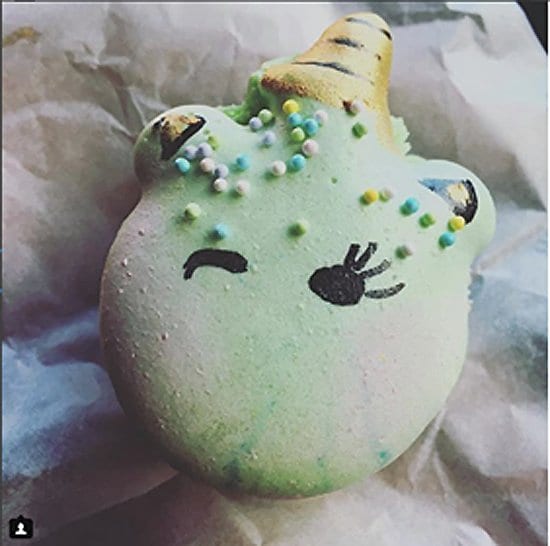 Amanda from EatablePassport.com Suggests: Unicorn Macarons from Happy Bakeshop
These little sweets are the perfect treat when you need a little pick me up. But they're only one of the delicious items at this popular bakery.
Freakshakes from Punch Bowl Social Stapleton
The Milkshake Lab is Punch Bowl's newest outrageous offering with 11-different over the top creations crafted specifically for the 'gram. Our favorite is of course the rainbow unicorn Cotton Candy Dreamland.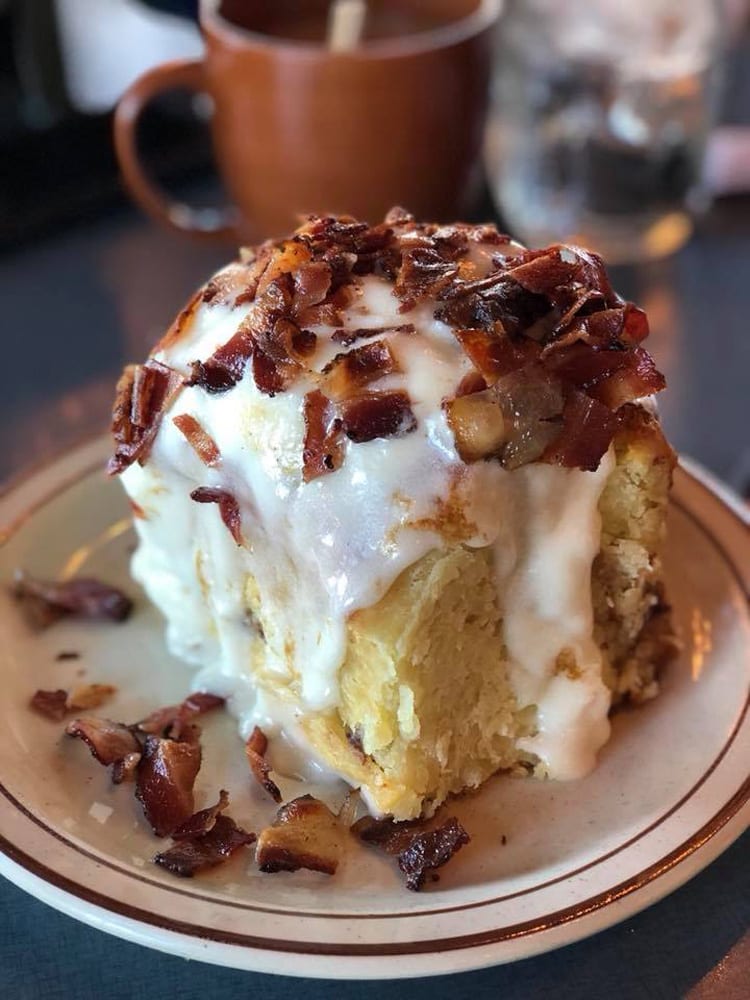 Jackie from @GetLostWithJackie Suggests: Giant Bacon Cinnamon Rolls from Atomic Cowboy Lounge
You may recognize their monstrous biscuit breakfast sandwiches from the Food Network or Triple D, but their cinnamon rolls are equally tasty — and massive.
Got a favorite photogenic meal to add? What's your best food porn spot in Denver? Share a pic and you just might get featured!
Like It? Pin It!