To compliment my list of stoner food in the city, Denver also has some truly "unique" cocktails. From crazy liquor combinations to garnishes galore (and my personal favorite, the Pickle Shots from Retro Room), here are the most creative libations you'll find when it comes to drinking in the Mile High. Perhaps these are partially why the Denver dating scene is so meh?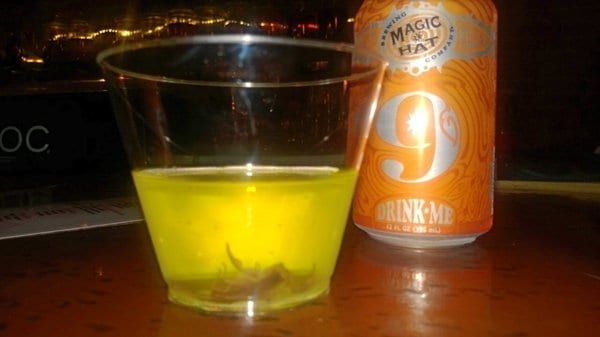 Scorpion Shots
Retro Room is best known for its pickle shots and scorpion shots (that you can add to any of their delicious infusions), is also a machismo bar where bros love to challenge each other to down the dead scorpions. And in case you were in need to a trim, Retro Room also offers men's haircuts. Yeah, I don't get it either, but it's a good place to pregame.

Hockey Woes
My absolute favorite drink in Denver comes with an air of exclusivity, being that you can only get it in the Land Rover Club, the club-level seating at the Pepsi Center for an Avs or Nuggets game. Called a White Water Whiskey, it's made of Breckenridge White Whiskey, cayenne pepper, maple syrup, and simple syrup, which sounds like a disgusting combination a drunk Canadian would've come up with but somehow manages to hit the perfect balance of sweet and savory. I can literally down them like water; the only problem is that now I'm stuck buying club level tickets for life because I fantasize about that drink. (RIP: sadly this is no longer offered, Pepsi Center bring it back!)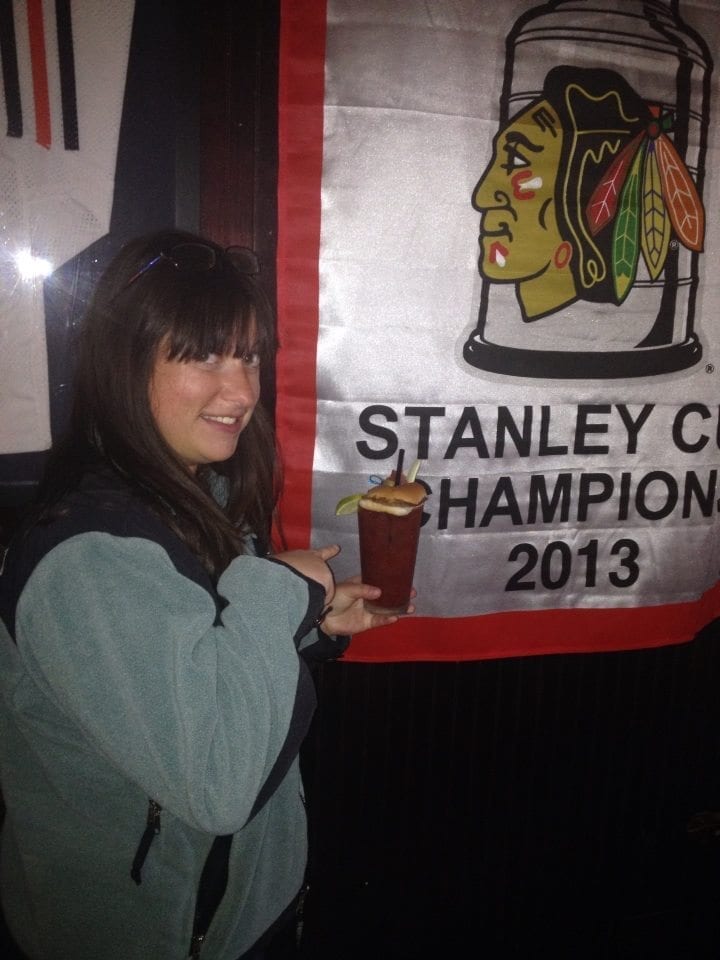 Bloody Marys not just for Breakfast
The main Blackhawks bar in town for my fellow Chicagoans in Denver, Wyman's #5 is known for serving pretty legit deep dish pizza…and a bloody mary garnished with a White Castle slider. Since the closest actual White Castle to Denver is located across state lines, whether they source those delectable little patties from the frozen foods section of the grocery store or somehow air lift them in is a mystery I don't want to know the answer to.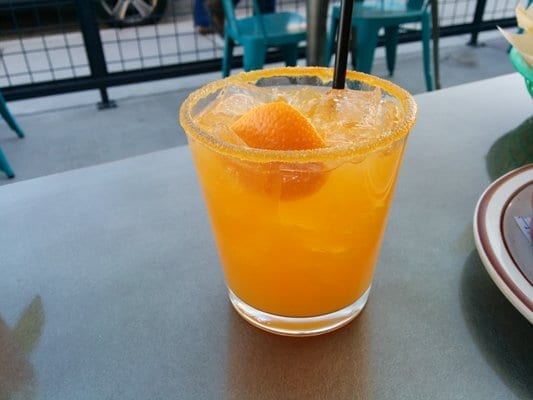 Once You Pop, You Don't Stop
There are no two buts about it; Troy Guard loves cooking with pop rocks. From his hamachi pop rock creation at Tag to drinks at Los Chingones, there's something about those magical little candies that add an extra layer of flavor and flair. My favorite cocktail has since been retired, an iced Fireball with pop rocks that somehow tasted like an alcoholic chai latte, but the current offering sounds just as deadly – a tequila, pop rocks, Mexican coke fiesta in your mouth.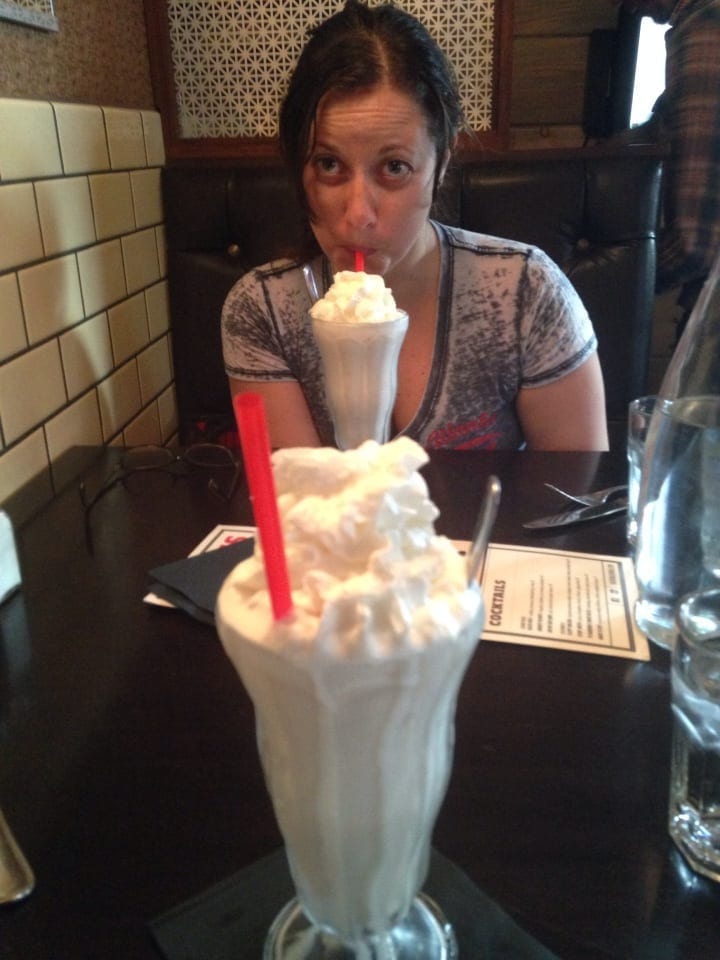 Adult Milkshakes
A delicacy found all over town, indulge in your inner child with the boozy Grasshopper at Steuben's (if you can stand to get Oreo crumbs all over your nose, it's impossible not to), or opt for the Kentucky Woman at TAG Burger Bar, which is a little treat made of bourbon, milk, sea salt caramel, and strawberry ice cream. Yes, it is as good as it sounds.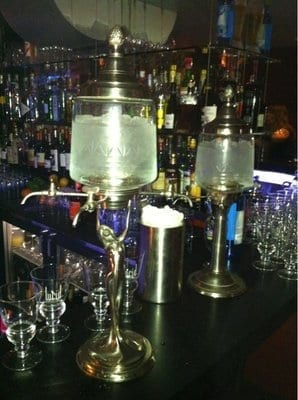 The Absinthe Fountain
This one time, on a really bad date, I ordered the absinthe fountain at TAG solely to entertain myself. Technically an after dinner drink; it's actually a "put you on your ass" drink. That's all you really need to know about that – it's there and it's deadly.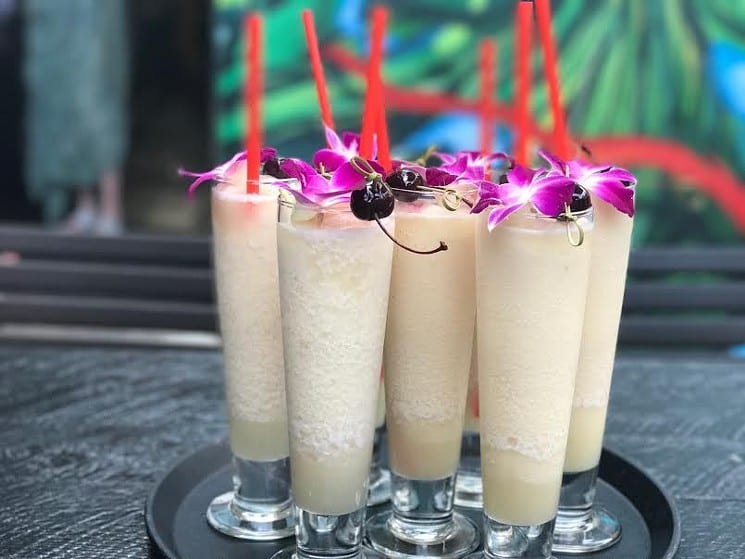 Tiki Time
If you thought tiki bars only came with beachfront locales, think again. Adrift (owned by the Little Man team so you know it's gonna be bomb) is a hidden gem on South Broadway that serves flaming punchbowls in custom-made skull glasses and delicious frozen drinks. The Chi-Chi is my personal favorite, which is made of vodka, macadamia nut liqueur, pineapple juice, coconut, and demerara. Their new tropical brunch also has an interesting spam and eggs plate to pair it with (tastes like pork belly, I promise!).