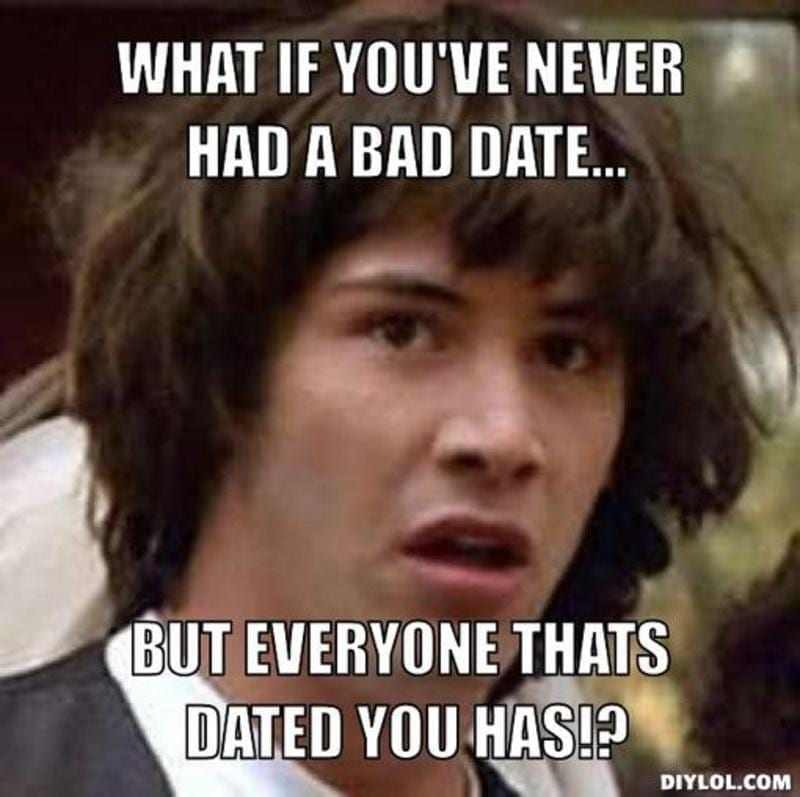 While far less superficial than boys in the Midwest, the dating scene in Denver presents a whole different set of challenges (beyond the growing lumbersexual movement – is it really that hard to invest in a razor?). Everyone here seems to be in the Peter Pan phase of life, they came to play and and are not looking to grow up.
My personal philosophy is that Mile High boys love one of four things – weed, craft beer, the mountains, themselves, or a combination of all of above. I hope to be proven wrong, but in the meantime, here's to the laughs and stories that come from the weirdness of dating in Denver. #theStruggleisReal
The Rules for Dating in Denver:
DO find a fabulous rooftop or patio. There are tons of great spots from Linger's perfect skyline view of the city to the hidden gardens at Domo. Just sitting outside Little Man with a glorious scoop of salted Oreo listening to their live music makes for a pretty great date. Alternatively, take a stroll around one of the many farmer's markets in the summertime or hit up Jazz Nights at City Park.
DON'T make it one of the LoDo (Wrigleyville West), get hammered, "I just turned 21" kind of bars. If you're trying to meet someone for real, shots of fireball probably should be avoided (or not, maybe they'll loosen you up). Same goes for the Ginn Mill. ALWAYS a bad call.
DO get competitive. Designed for the ADD crowd, almost every bar in Denver has some type of game, from the volleyball at View House to bowling at Punch Bowl to giant Jenga, just about everywhere. Challenge me – everyone knows that second place is just the first loser.
DON'T go to 1up or another barcade. They're pitch black, loud and really hard to get to know someone. Let your dorkiness come out gradually; you don't want to overwhelm the person with an overwhelming knowledge of Dungeons and Dragons.
DO explore the inventive food scene. I like to describe Denver's dining culture as stoner chic. There are some very inventive combinations from the Pop Rocks Hamachi at Tag to Pad Thai Pig Ears at Euclid Hall. Be adventurous, open-minded and push each other's limits. There are equally creative drink options if you're looking to mix it up.
DON'T go to Casa Bonita. As entertaining as it is, being sick all night is not sexy. That goes for most Mexican food, actually.
DO impress her with your craft beer knowledge. Why not create your own bar crawl? We are the "Napa of Beers," after all. But know your limits – there is such a thing as having one too many. And slurred speech? Not sexy. If you're wondering where to start, Quandary from River North Brewery is a personal favorite.
DON'T show up with a case of PBR, Bud Lite or any other shitty substitute you forced down that could be confused with water. It stopped being cute after college (not that it ever was). This actually goes for dating in any city. We're old enough to drink quality liquor.
Denver dating is not easy, but it is easy to laugh about so at least there's that. Tell me about your experience in the Denver dating scene!