Most people immediately associate Colorado with winter sports, but summer is really the secret season in Denver. While you certainly can hightail it up to the mountains to bike, hike, and raft to your heart's content, Denver has plenty of city-centric activities to keep you entertained and help beat the heat. You can always find some type of festival or special events going on, but here are a few of the staple Mile High must-dos in the summer months.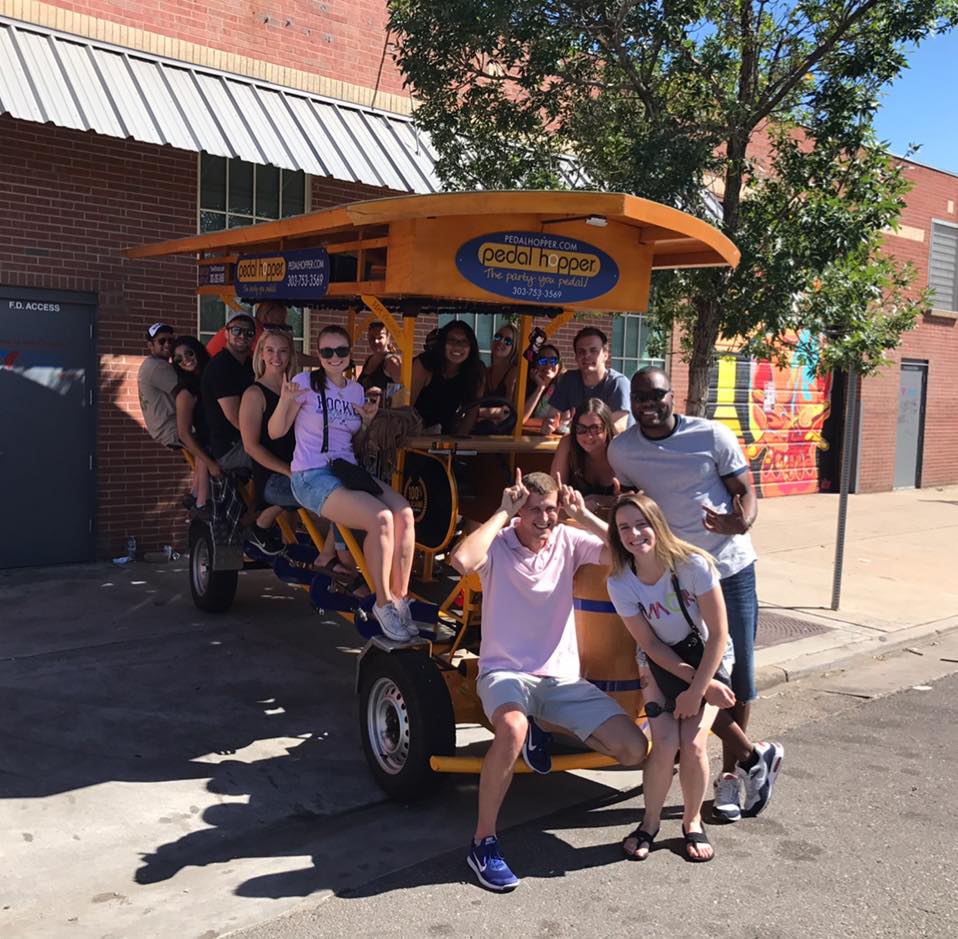 Grab 10-16 of your closest friends for a DIY bike tour around the city. Known as a "bar cycle" this quirky contraption was invented in Europe and is entirely pedal-powered, making it one of the most fun ways to bar hop and burn some calories. There are three routes available around LoDo, South Broadway, and Uptown, but which bars you stop at is completely up to you (along with DJ capabilities).
A free concert series held in City Park every Sunday night of summer, Jazz in the Park is the best way to end the weekend in style. The food trucks are out in droves, but you can also pack a picnic potluck. Bring the whole crew and toast to Denver's 300+ days of sun a year while enjoying good tunes and each other's company.
The most acoustically perfect outdoor amphitheater in the world, Red Rocks is one of Denver's most celebrated treasures. Make a point of seeing at least one concert there, experiencing Yoga on the Rocks, or hiking around during the day. Movie buffs should also attend Film on the Rocks, a series of weekly cult classics. Everyone goes all out dressing in theme and quoting along.
Kick it Old School at Lakeside
Sure you could go to Elitch Gardens or Water World for the typical amusement or water park experience, but Lakeside is simply iconic. The classic, old school theme park has been around since 1908 and is the perfect place to waste away the day with an ice cream cone and a roller coaster or two. It's a super cheap date with admission costing just $4 and ride coupons just .50 each.
Held regularly at Sloan's Lake and Chatfield Reservoir, when the Denver Outdoor Adventure Company first started running these fun meet-ups they completely blew up on Facebook with thousands of people clamoring to claim a rental. They've since added monthly events so everyone gets a chance to get out on the water and take in a brilliant Broncos-colored sunset. If you're really into SUPing, they also run the Denver Paddle Club to get together more frequently.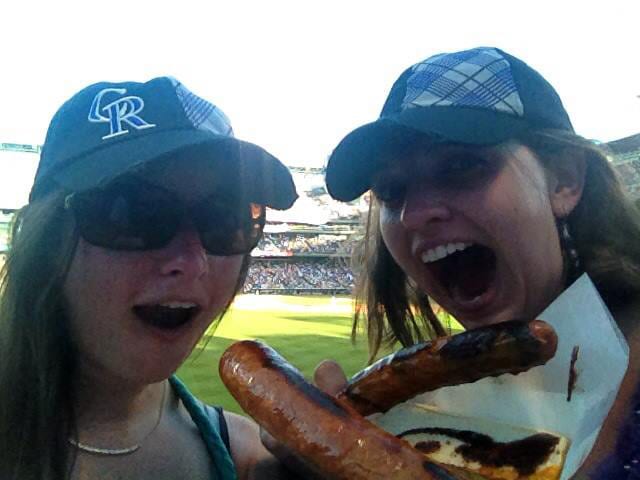 Root for the Home Team
There's nothing that says summer in Denver like a day or night at Coors Field. Baseball is the classic American pastime. No matter if the Rockies are winning or losing (typically more of the later), a day at the ballpark is a day well spent. Grab a giant hot dog and a purple margarita and hightail it up to the newly remodeled rooftop party deck. They also hold theme nights throughout the summer and fireworks for the 4th of July.
And if you need to get out of town for a few days? Consider an epic Colorado road trip. 
Like It? Pin It!