At one point in time, graffiti was considered a faux pas, a destructive defacing of cities and public buildings. Some murals were politically charged and anti-establishment, a way for rebels to quietly protest, while physically leaving their mark on the city. It was art with a powerful message that started as an underground subculture.
Sometime during this millennium though, a curious thing happened. Street art evolved into a genre accepted by the masses, worth being explored, photographed, and even commemorated in museums. It's not necessarily highbrow couture, but it is respected. The Tate Modern in London opened the world's first exhibit dedicated to solely street art in 2008 and people like Banksy became household names.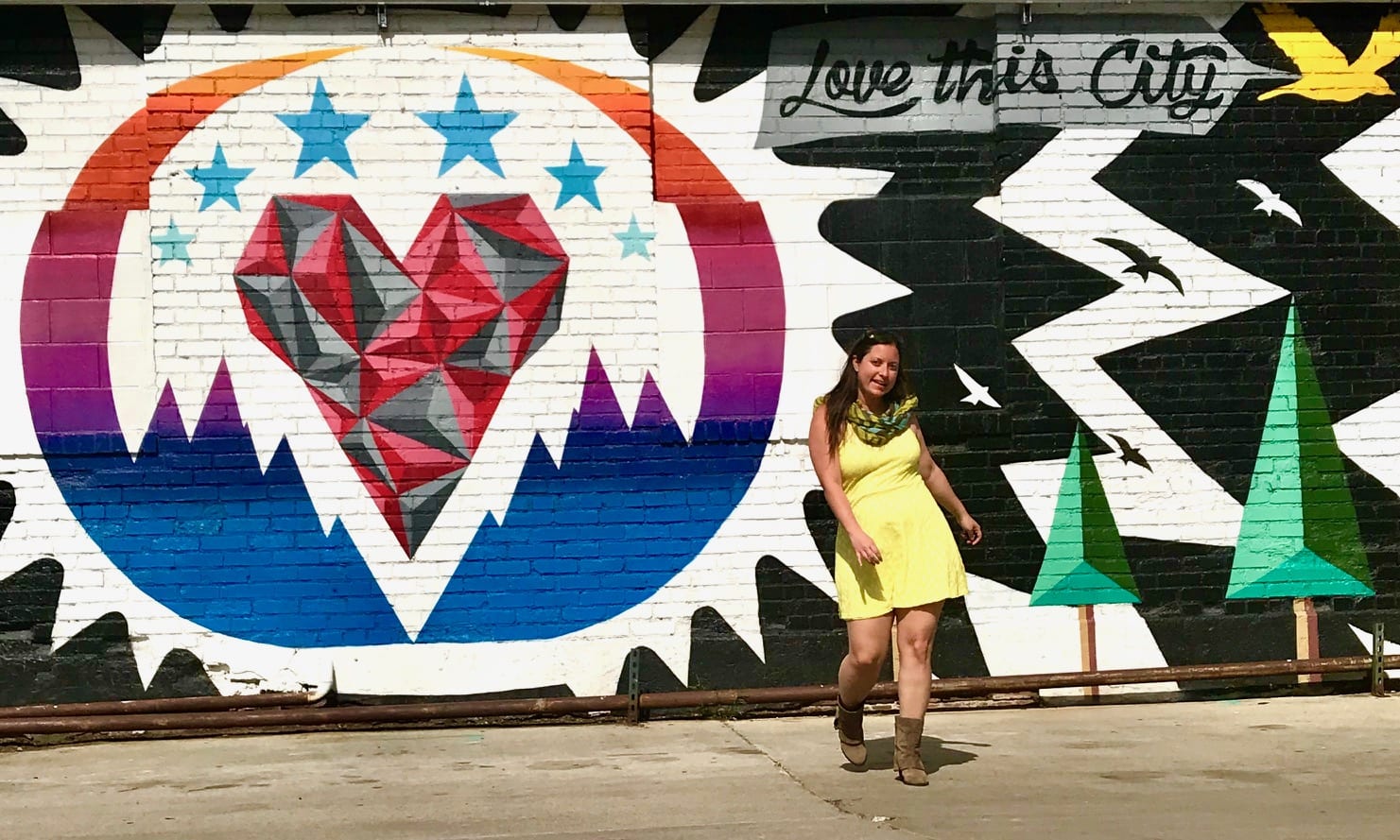 Street art has completely changed the way we travel. Instead of seeking out historic landmarks, whimsical millennials seek out colorful murals to practice their photography, promising to garner Instagram likes and follows. The world became a canvas and cities with extensive street art scenes suddenly became cool.
Denver is one of those places and embraces public art as a way to beautify the city. In fact, 1% of any capital construction project over $1 million dollars must go towards public art; ensuring the city's collection of street art and sculptures is continually growing.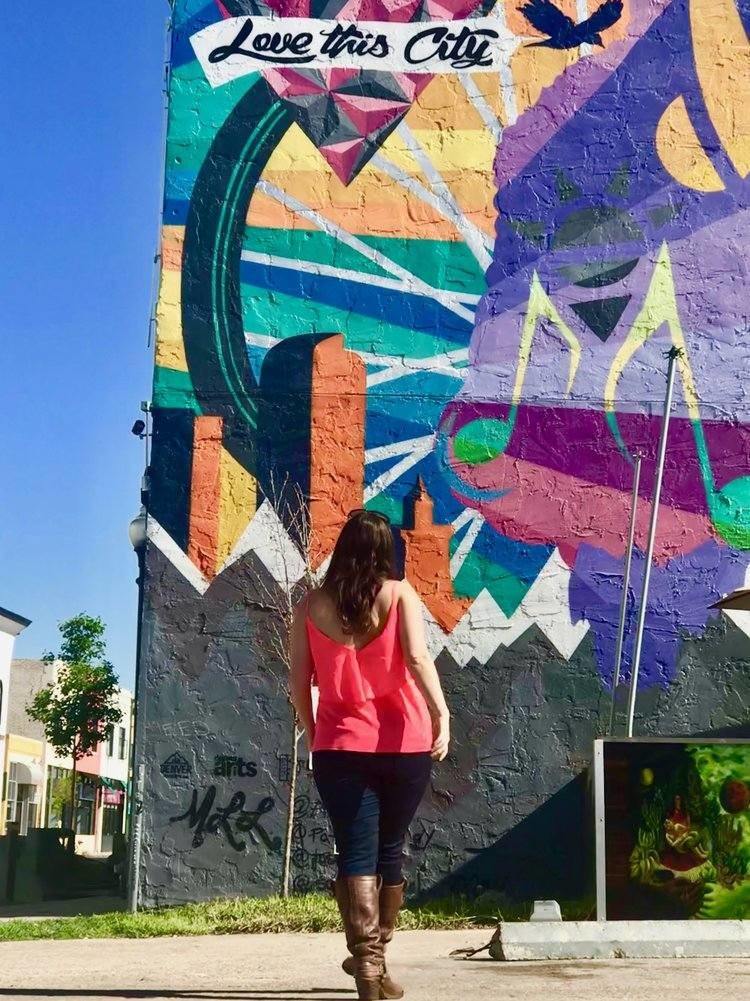 With more than 100 new murals popping up last summer alone, drive down any of the main thoroughfares – Broadway, Colfax, or Santa Fe — and you'll be greeted with a modern city awash in color. Warehouse conversions, boxy constructions, murals, and sculptures paint a cheery façade on a downtown that's growing far beyond its britches. Is it covering up a larger problem? Maybe, but it is also adding to Denver's appeal and that's a debate for another day. Take the art at face value and enjoy the creativity.
Here are a few of my favorite pieces to look out for: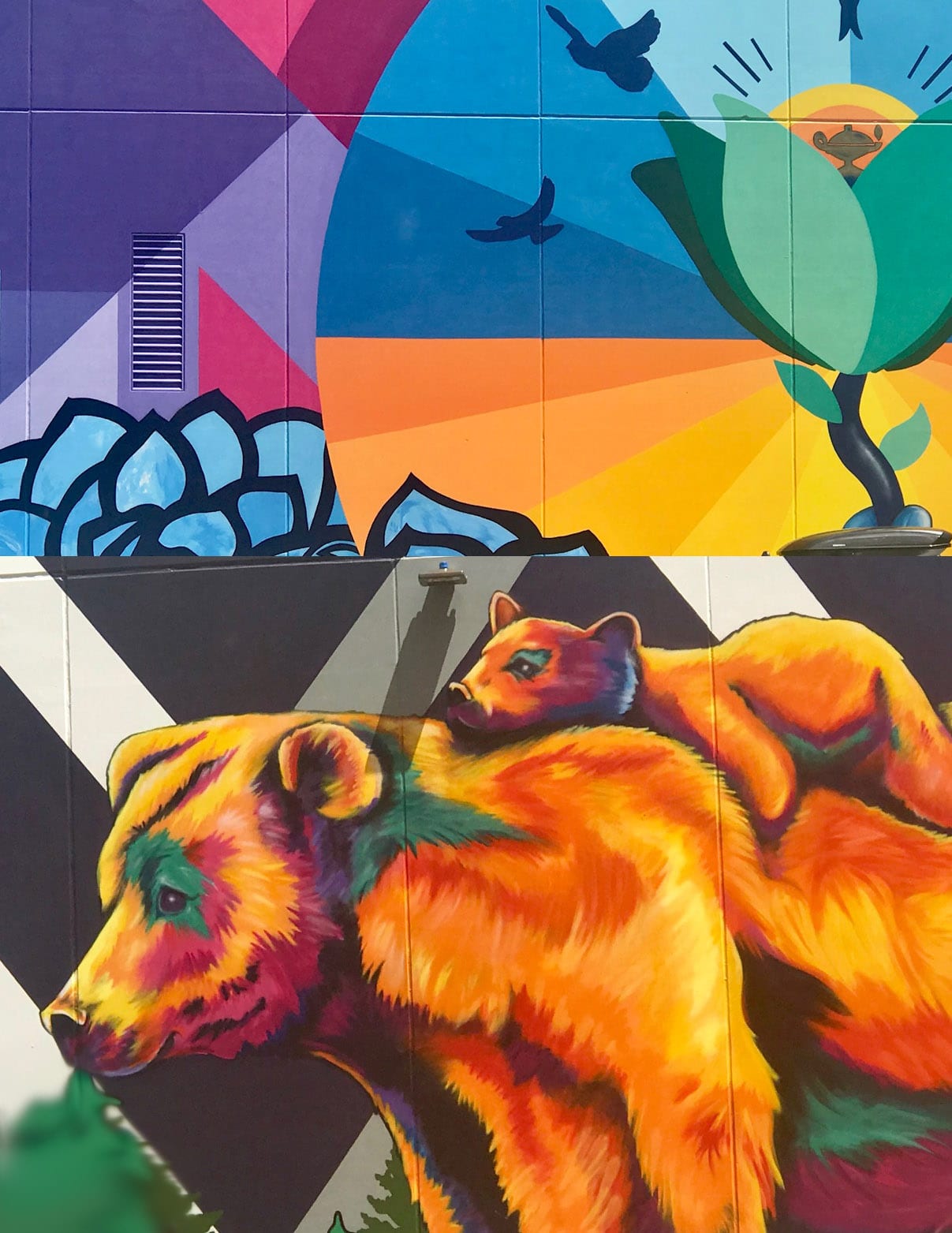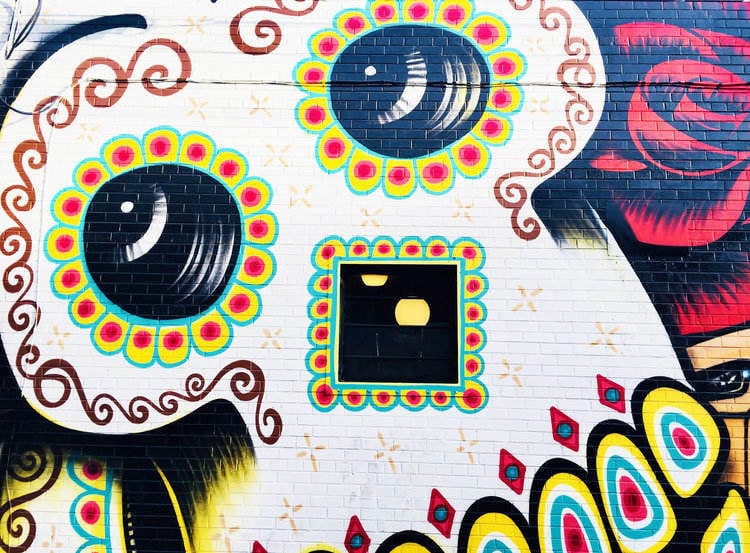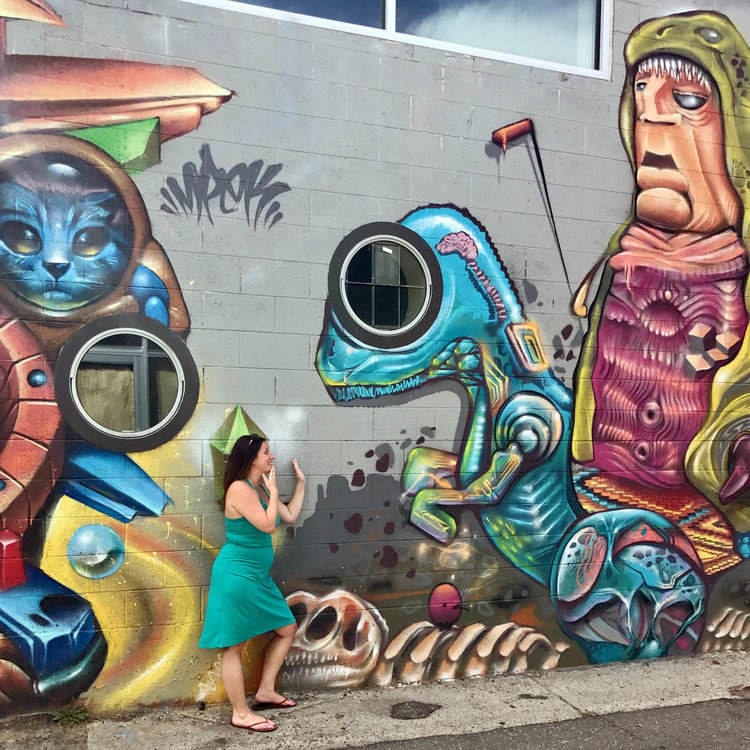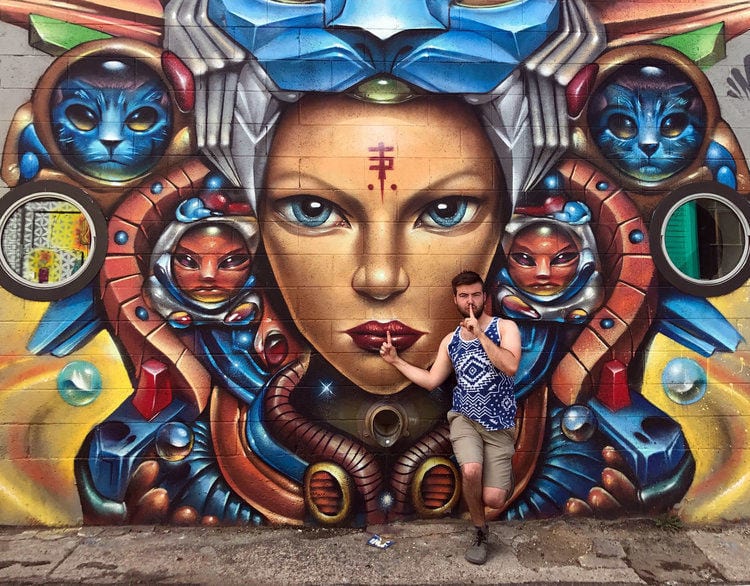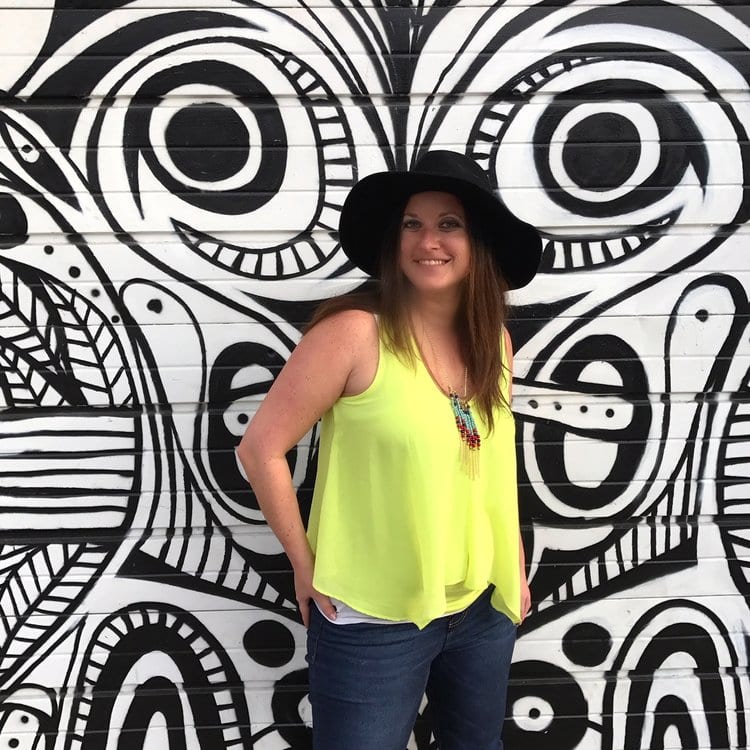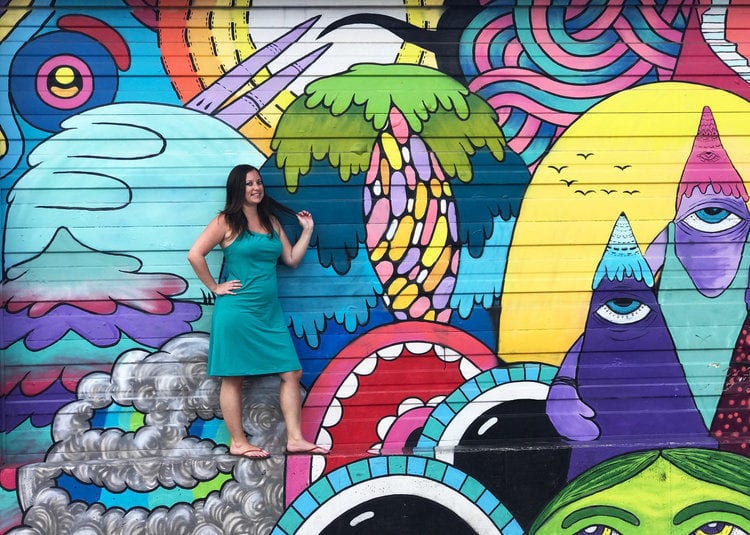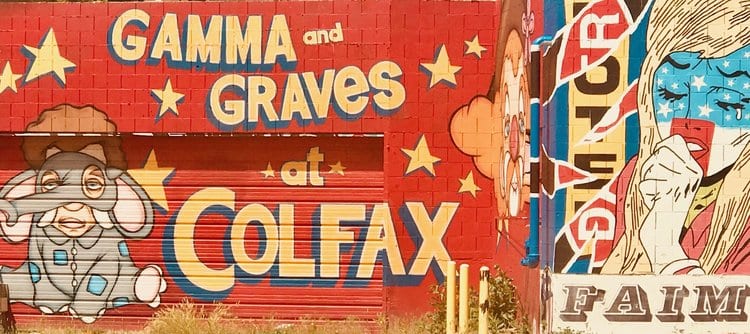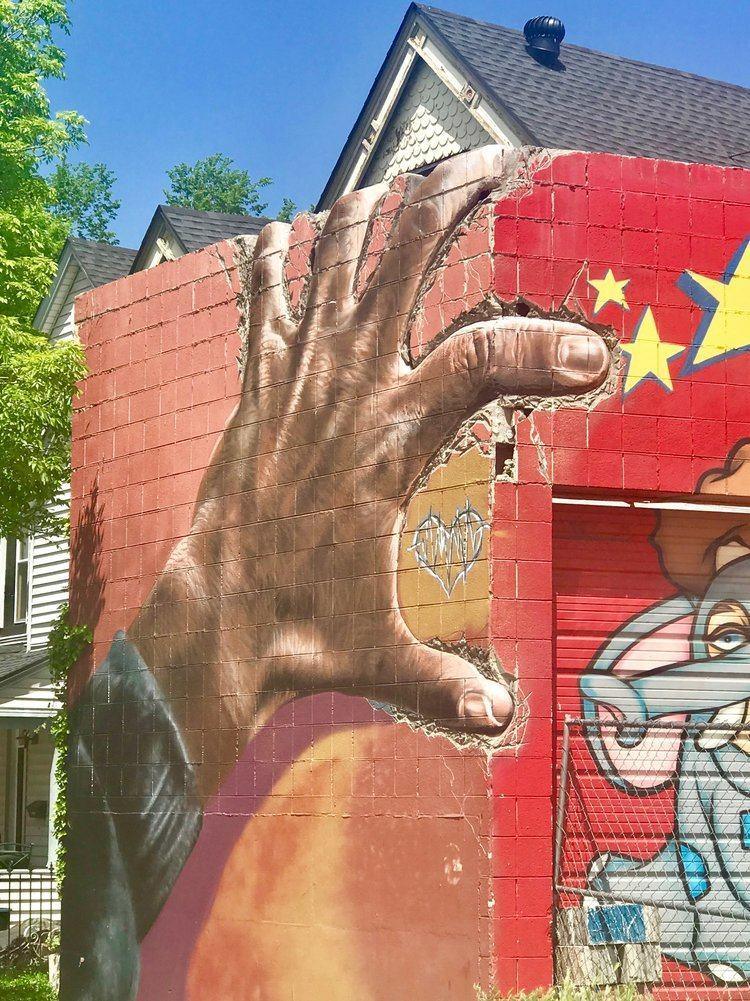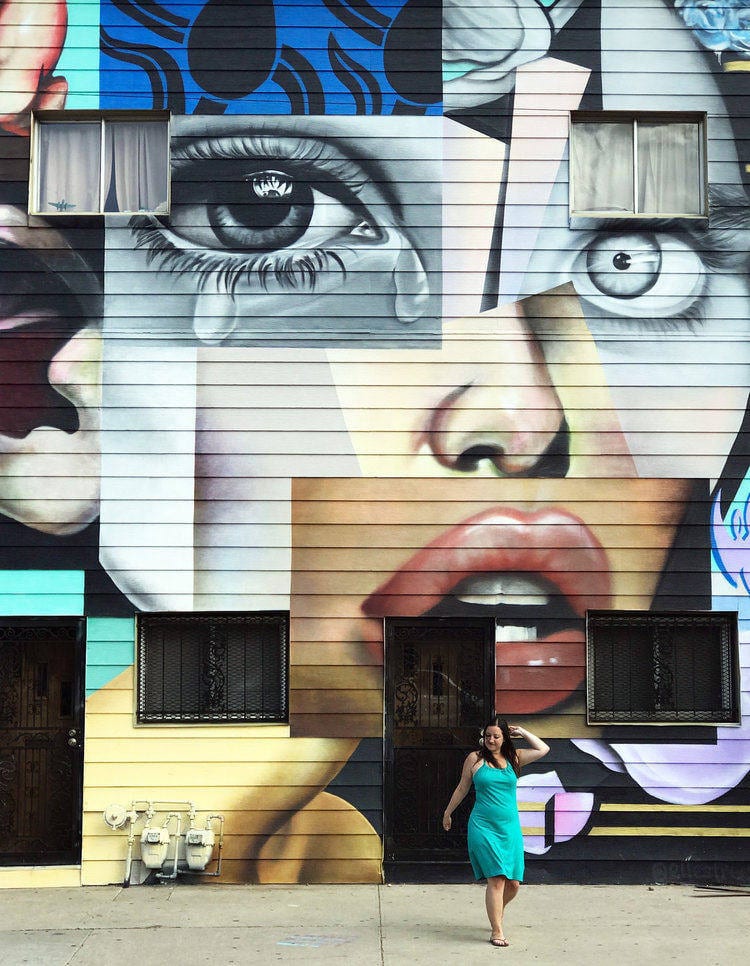 Now that you know where they are, how do you get the best street art photos?
Good question! When shooting murals, a little pre-planning goes a long way. Think about what you're going to wear. Bright, sold colors generally compliment the art, while busy patterns can clash. It's always a good idea to pack 1-2 outfit changes to see what looks best (that's a pro Insta tip). There's also a debate on whether posed or unposed shots look better. My tip? Take a bunch and see what looks the best. If you have an iPhone, leave live photo on so you can view different keyframes and have even more options to choose from. Since I normally travel solo, a tripod and remote come in extra handy (random strangers usually don't result in good photos and aren't always around).
Always check the weather before you head out. Lighting is the #1 photo killer so harsh midday sun (or inclement weather) can be a buzzkill. Considering most street art is in busy commercial areas, parking lots or otherwise, it's always a good idea to visit on off-peak hours, either early in the day or late in the day and during the week over the weekend. There will almost always be some type of obstacle that you can't prepare for from people giving you weird looks to cars (once I even had a surprise porta potty) so sometimes you simply have to play the waiting game (I've have to return to the same place multiple times to capture some of these). Don't get frustrated, just use it as motivation and celebrate when you finally do get that one perfect shot.
For more on Denver's street art scene, check out this post from Visit Denver.
For the most Instagrammable dishes in Denver, read this tasty post.
Like It? Pin It!