One of our regular jokes is that Denver is where all good Midwesterners come to die happy because there are A LOT of us out here. When the Blackhawks, Bears or Cubs (yes, I've even been dragged to a Scrubs game) come to town, it more often than not ends up feeling like a home game, with LoDo lovingly being renamed Wrigleyville West (you can even check-in there on Facebook). I love the camaraderie with my fellow Chicagoans so the more the merrier as the great Western migration continues. If you're ever feeling homesick, here are a few places to make some Illi-noise in Denver.
Hayers & Co. – The official home of the Denver Bears meetup group, over 700 Chicago fans gather here week after week to masochistically root for Jay Cutler and company. Just two doors down from the Cheesehead bar, of course, the signature drink is Hayterade, a twist on the standard vodka cran that goes down way too easily, to help the shit talking along. Depending whose team has the upper hand, watch your back because words have been exchanged on more than one occasion (mainly started by yours truly, I can't help it).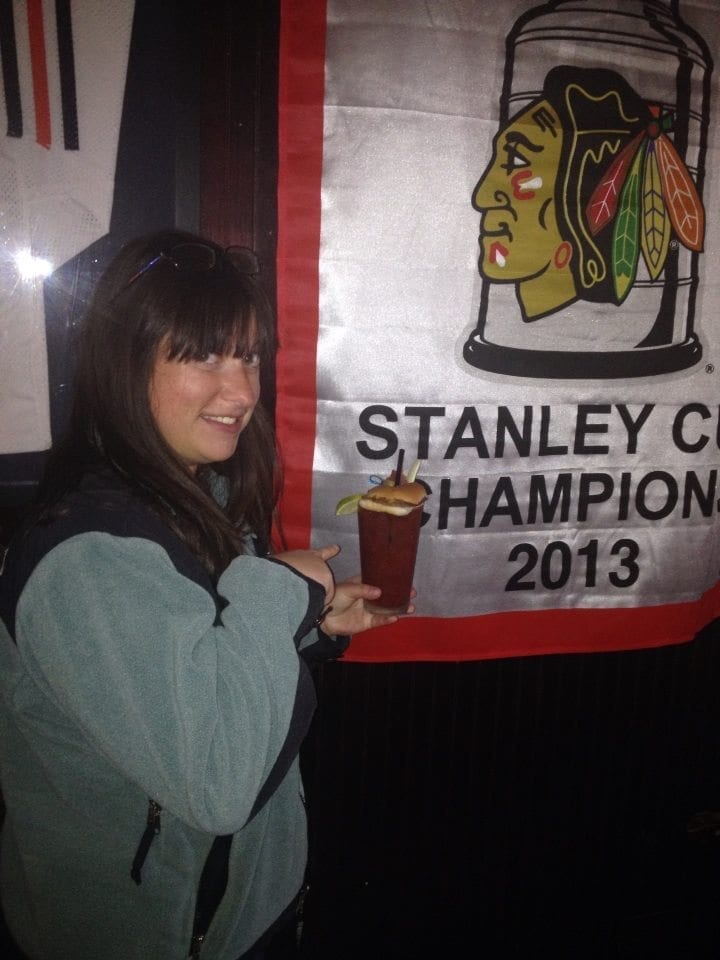 Wyman's No. 5 – The spot to watch the Cubs or Blackhawks, Wyman's is pretty inconspicuous, located on a quiet residential corner of Cheeseman Park. Don't be fooled though, to say it gets crowded is an understatement. It gets downright raucous, especially during playoff season when tables were being auctioned off for hundreds of dollars for the final Stanley Cup Game of 2015. Not only do they serve legit deep dish (second only to Patxi's, which is sadly a chain out of SF), but they also have a Bloody Mary with a White Castle slider as the garnish, made even more hilarious by the fact that those little white boxes of heaven are nowhere to be found in the Rocky Mountain State. Hand delivered by angels…aka the grocery store freezer section.
Govnr's Park – I've been told that Govnr's Park is a Chicago bar, but have yet to actually witness it with my own eyes. The one time I went for a game there were more Minnesota fans and trivia going on, but with 2 for 1 happy hour for 3+ hours, does it really matter?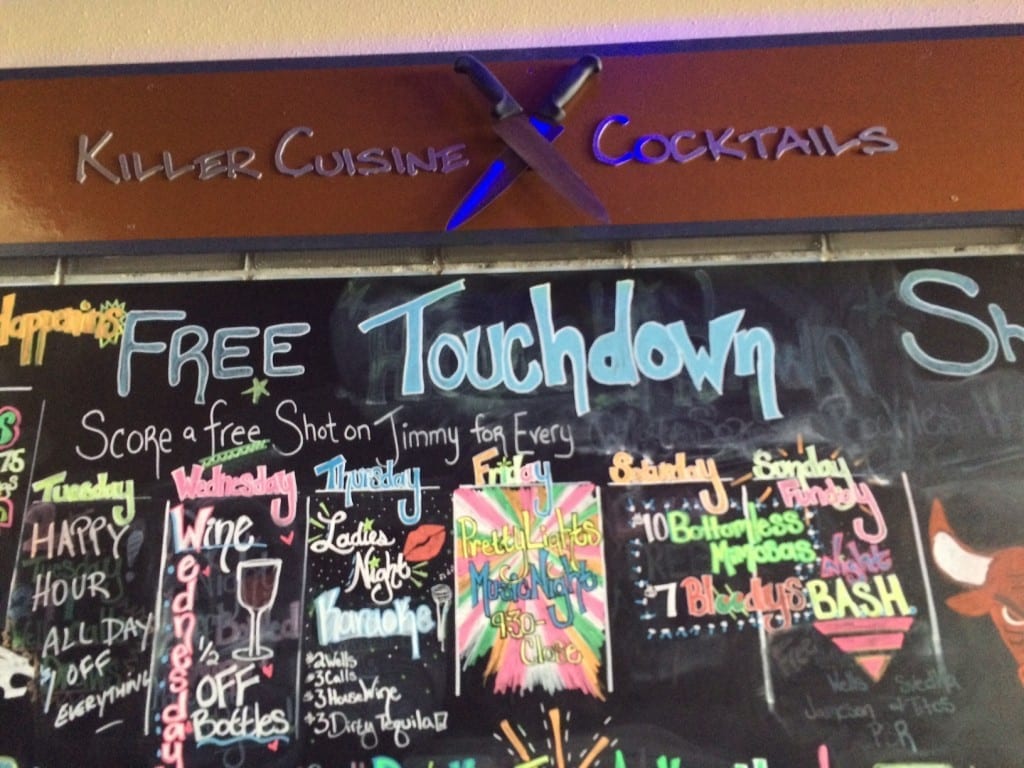 Jimmy's – (Currently closed, the team is looking for a new location due to skyrocketing rent they could no longer afford). Jimmy's in LoDo doles out free shots anytime the Bears, Hawks or Bulls score which shoots them right up to the top of my list. With a super eclectic menu that ranges from Greek to Creole and even African chicken, all you need to know is truffle ghost pepper fries.